Customer Service Representative in Portland – Direct-Hire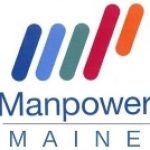 Website Manpower (Maine Business Services)
Customer Service Representative in Portland – Direct-Hire
Pay: $45k – $50k per year
Schedule: 8:30a-5p
Assignment Length: Direct-Hire
Do you have at least 3 years of experience utilizing a CRM system and processing orders? Would you like to put your excellent problem-solving skills to work? We are now hiring a Customer Service Representative for a client in Portland, Maine. Interested? Apply now!
Perks:
• Direct-hire, salaried opportunity
• Comprehensive benefits package
• Work in a fast-paced environment
• Open and friendly workplace
• Development opportunities
• State of the art facilities
• Convenient Portland location
• Close to several restaurants
Duties:
• Processing sales orders and invoices
• Being the first point of contact for external and internal customers
• Directing customer inquiries to the relevant team
• Monitoring the response of all inquiries
• Providing clear and accurate responses to customers
• Facilitating the creation of new customer accounts and changes
Requirements:
• At least 3 years of relevant experience and utilization of a CRM system
• Ability to work under pressure and meet deadlines
• Excellent communication skills and the ability to read and write in English
• Excellent math skills
• Strong problem-solving skills
We have made it easy to apply to be a Customer Service Representative in Portland, Maine. Simply choose one of the options below to contact us.
Apply Now: see below
Call or Text: 'DH CSR' to 207.774.8258
Email: portland.me@manpower.com
Not sure if this is the right job for you? No worries. We have many other jobs available that you may be interested in – apply now to start a conversation.
Job ID: 5475706