Machine Operator in Portland, Maine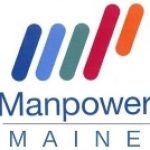 Website Manpower (Maine Business Services)
Machine Operator in Portland, Maine
Pay: $21 – $25 Per Hour
Schedule: 6a-6p
Assignment Length: Direct-Hire
Do you have previous production experience? Would you like a great work environment with a locally managed company? We are now hiring a Machine Operator for a client in Portland, Maine. Interested? Apply now!
Perks:
• Competitive pay
• Full-time, direct-hire opportunity
• Work at an iconic Maine company
• Great working environment with local management
• Take pride in the product you will be representing
• Generous PTO policy
• Medical, dental, and vision insurance
• 401k plan
• Clothing allowance
Duties:
• Operating machines in compliance with guidelines
• Obtaining raw and processed samples for testing by lab
• Washing and sanitizing equipment
• Producing product according to guidelines and separating into correct batches
• Following recipe guidelines for all products produced
Requirements:
• High school diploma or equivalent
• Previous production experience
• Certifications may be required
• Ability to work in a fast-paced, team environment
We have made it easy to apply to be a Machine Operator in Portland, Maine. Simply choose one of the options below to contact us.
Apply Now: see below
Call or Text: 'MACHINE' to 207.774.8258
Email: portland.me@manpower.com
Not sure if this is the right job for you? No worries. We have many other jobs available that you may be interested in – apply now to start a conversation.
Job ID: 5435938