Office Operations Assistant in Portland, Maine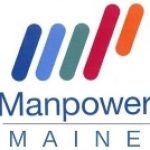 Website Manpower (Maine Business Services)
Office Operations Assistant in Portland, Maine
Schedule: M-F 8a-4:30p
Assignment Length: Direct-hire
Are you looking for a permanent job with incredible benefits and long-term career potential? Do you want to work for a meaningful organization with a critical mission? We are now hiring an Office Operations Assistant for a client in Portland, Maine. Interested? Apply today.
Perks:
• Direct-hire position
• Full-Time, M-F daytime hours
• Meaningful organization with a critical mission
• Get your resume directly in front of the hiring manager for this job
• Foot-in-the-door opportunity
• Excellent benefits including retirement program
Duties:
• Providing assistance to the Office Operations Manager and other site employees with daily site
functions
• Serving as the first level of contact with client base including phone calls, client and visitor contact
• Maintaining data for required site recordkeeping and assisting with site correspondence in a confidential manner
Requirements:
• Ability to interact with a wide variety of people
• Ability to effectively communicate, orally and in writing
• Ability to maintain composure in stressful situations
• Associate Degree in related field and two years comparable experience or High School diploma and five years comparable experience
We've made it easy to apply for this Office Operations Assistant in Portland, Maine. Simply contact us by choosing an option below.
Apply Now: see below
Text: 'OFFICE' to 207.560.0928
Call: 207.774.8258
Email: portland.me@manpower.com
Not sure if this is the right job for you? No worries, we have many other jobs you may be interested in – apply now to start a conversation.