Quality Assurance Technician in Portland, Maine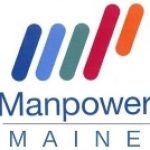 Website Manpower (Maine Business Services)
Quality Assurance Technician in Portland, Maine
Pay: Up to $20 per hour, based on experience
Schedule: M-F Days
Assignment Length: Direct-hire
Do you have previous experience with document control? Are you looking for a direct-hire position in a fast-paced environment? We are now hiring a Quality Assurance Technician for a client in Portland, Maine. Interested? Apply today!
Perks:
• Direct-hire opportunity
• Comprehensive benefits package
• Weekends and evenings free
• Work in a fast-paced environment
• Open and friendly workplace
• Development opportunities
• State of the art facilities
• Convenient Portland location
• Close to several restaurants
Duties:
• Generating product labels
• Maintaining and scanning batch records
• Generating and implementing standard operating procedures
• Maintaining the training program
• Interacting with customers, FDA, USDA, and NIH
• Implementing and monitoring all regulations
• Establishing all specifications for in-coming raw materials and out-going finished products
• Overseeing the release criteria for all new products and services
Requirements:
• High School Diploma or equivalent
• Experience with document control
• Excellent planning and organization skills
• High attention to detail
We have made it easy to apply to be a Quality Assurance Technician in Portland, Maine. Simply choose one of the options below to contact us.
Apply Now: see below
Text: 'QUALITY' to 207.560.0928
Call: 207.774.8258
Email: portland.me@manpower.com
Not sure if this is the right job for you? No worries. We have many other jobs available that you may be interested in – apply now to start a conversation.