Engineering Project Manager in Sanford, Maine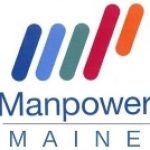 Website Manpower (Maine Business Services)
Engineering Project Manager in Sanford, Maine
Pay: $100k – $120k per year
Schedule: M-F 7a-4p
Assignment Length: Direct-hire
Do you have at least 10 years of product engineering experience in a manufacturing environment? Would you like to put your skills to work for a Maine based family-owned manufacturer with excellent benefits? We are now hiring an Engineering Project Manager for a client in Sanford, Maine. Interested? Apply today!
Perks:
• Competitive salary
• Work for a Maine based family-owned business
• Open work environment
• Medical, dental, life, disability, critical illness, and accident insurance
• 401(k) and profit sharing
• Health reimbursement and flexible spending accounts
• Employee referral and assistance programs
• Travel assistance program
• Less than 10 minutes from shopping, restaurants, and convenience stores
Duties:
• Interviewing, hiring, training, and developing technical employees
• Planning, assigning, and directing work and addressing complaints and resolving problems
• Managing all aspects of new product development projects
• Directing profit and process improvement initiatives, evaluating proposals, and tracking impacts
• Focusing on customer solutions that increase customers' sales or reduce operations costs
• Anticipating future customers' needs by designing flexibility into product
• Coordinating with sales department to focus on solutions with greatest market potential
• Visiting customers and vendors with team members
• Providing competitive product analysis and supporting strategic brand initiatives
• Developing annual budgets for projects and the department
Requirements:
• Bachelor's degree in engineering
• At least 10 years of product engineering experience in a manufacturing environment
• A minimum of 5 years in a leadership role
• Understanding of the development of intellectual property
• Excellent problem-solving, communication, multi-tasking, and organizational skills
• Project management certification and industry experience preferred
We have made it easy to apply to be an Engineer Project Manager in Sanford, Maine. Simply contact us by choosing an option below.
Apply Now: see below
Call or Text: 'EPM' to 207.284.0595
Email: biddeford.me@manpower.com
Not sure if this is the right job for you? No worries. We have many other jobs available that you may be interested in – apply now to start a conversation.
Job ID: 5448535