IT Manager in Sanford, Maine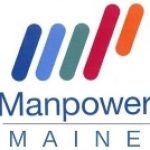 Website Manpower (Maine Business Services)
IT Manager in Sanford, Maine
Pay: $90k – $110k per year
Schedule: M-F 7:30a-4p
Assignment Length: Direct-Hire
Do you have a bachelor's degree and at least 5 years of experience working with ERP systems in a manufacturing environment? Are you looking for a direct-hire position with excellent benefits? We are now hiring an IT Manager for a client in Sanford, Maine. Interested? Apply today!
This is an on-site position.
Perks:
• Competitive pay
• No nights or weekends
• Medical and dental insurance
• Life, disability, critical illness, and accident Insurances
• 401(k) and profit sharing
• Employee Assistance Program
• Travel Assistance Program
• Work at a Maine based family-owned business
• Open work environment
• Less than 10 minutes from shopping, restaurants, and convenience stores
Duties:
• Leading, developing, implementing, and managing the IT function and strategic roadmap
• Overseeing security training programs for all employees, contractors, and approved system users
• Supporting an enterprise ERP across multiple business units
• Identifying and leading the implementation teams associated with ERP initiatives
• Documenting and maintaining standard operating procedures for ERP activities
• Analyzing IT business requirements by partnering with key stakeholders across the organization
• Providing leadership, vision, and management to the IT department to ensure consistency
• Handling business critical IT tasks and system administration
• Monitoring performance of information technology systems and recommending improvements
• Supervising of assigned employees and addressing complaints and resolving problems
• Using Lean tools and concepts to identify and eliminate waste in all forms
Requirements:
• Bachelor's degree in computer science or other relevant field
• At least 5 years' experience in analyzing, implementing, and supporting ERP systems in manufacturing
• Knowledge of database structures, .NET tools (C#) and various levels of coding
• Experience developing reports and queries in an integrated database environment
• Epicor Configurators & Dashboards, Crystal Reports, SSRS, SQL Server, ODBC, Visual Basic, Microsoft Access and SharePoint experience preferred
We have made it easy to apply to be an IT Manager in Sanford, Maine. Simply contact us by choosing an option below.
Apply Now: see below
Call or Text: 'SFD IT' to 207.284.0595
Email: biddeford.me@manpower.com
Not sure if this is the right job for you? No worries. We have many other jobs available that you may be interested in – apply now to start a conversation.
Job ID: 5449243