Product Innovation Program Manager in Sanford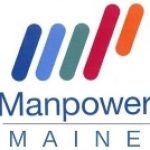 Website Manpower (Maine Business Services)
Product Innovation Program Manager in Sanford
Pay: $100k + per year, depending on experience
Schedule: M-F 7a-4p
Assignment Length: Direct-hire
Do you have a bachelors degree and at least five years of leadership experience in product engineering? Would you like to put your skills to work for a Maine based family-owned manufacturer with excellent benefits? We are now hiring a Product Innovation Program Manager for a client in Sanford, Maine. Interested? Apply today!
Perks:
• Work for a Maine based family-owned business
• Open work environment
• Medical, dental, life, disability, critical illness, and accident insurance
• 401(k) and profit sharing
• Health reimbursement and flexible spending accounts
• Employee referral and assistance programs
• Travel assistance program
• Less than 10 minutes from shopping, restaurants, and convenience stores
Duties:
• Planning and managing all aspects of new product development projects
• Generating innovative concepts for new products
• Directing design-focused profit improvement initiatives
• Driving process improvement in all areas
• Focusing on customer solutions to increase sales or reduce customer costs
• Coordinating with the sales department to focus on solutions with great market potential
• Participating in networking events to improve visibility and identifying prospective clients
• Supervising, developing, interviewing, hiring, training, and assigning work to employees
Requirements:
• Bachelor's degree in engineering
• At least 10 years of product engineering experience in a manufacturing environment
• A minimum of 5 years in a leadership role
• Project management certification
• Strong track record of delivering successful projects from conception to production
• Excellent problem-solving, communication, multi-tasking, and organizational skills
We have made it easy to apply to be Product Innovation Program Manager in Sanford, Maine. Simply contact us by choosing an option below.
Apply Now: see below
Call or Text: 'INNOVATE' to 207.284.0595
Email: biddeford.me@manpower.com
Not sure if this is the right job for you? No worries. We have many other jobs available that you may be interested in – apply now to start a conversation.
Job ID: 5381166