Executive Lean Manager in Sanford, Maine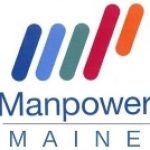 Website Manpower (Maine Business Services)
Executive Lean Manager in Sanford, Maine
Pay: $90,000 per year
Schedule: M-F 7a-3:30p
Assignment Length: Direct-Hire
Do you have a bachelor's degree in manufacturing or engineering? Are you experienced with LEAN or Kaizen events? We are now hiring an Executive Lean Manager for a client in Sanford, Maine. Interested? Apply today!
Perks:
• Competitive pay
• No nights or weekends
• Medical and dental insurance
• Life, disability, critical illness, and accident Insurances
• 401(k) and profit sharing
• Employee Assistance Program
• Travel Assistance Program
Duties:
• Leading problem-solving teams and events to improve operational performance
• Coaching and practicing LEAN methodology to improve processes and reduce waste
• Supervising employees to include hiring, training, assigning, and directing work
• Leading facility design and layout projects
Requirements:
• Bachelors degree in manufacturing or engineering
• At least 8 years' experience in manufacturing leading LEAN or Kaizen events
• Ability to manage change, competing priorities, and effectively lead
• Excellent analytical and writing skills
• Proficiency in MS Office
• Excellent partnership, collaboration, and facilitation skills
We have made it easy to apply to be an Executive Lean Manager in Sanford, Maine. Simply contact us by choosing an option below.
Apply Now: see below
Text: 'LEAN' to 207.518.7054
Call: 207.284.0595
Email: biddeford.me@manpower.com
Not sure if this is the right job for you? No worries. We have many other jobs available that you may be interested in – apply now to start a conversation.
Job ID: 5362683