Quality Inspector in Sanford, Maine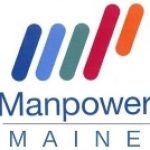 Website Manpower (Maine Business Services)
Quality Inspector in Sanford, Maine
Pay: $18 – $23 per hour
Schedule: M-F 7a-3:30p
Assignment Length: Direct-hire
Do you have visual inspection experience? Would you like to work for a Maine based family-owned business? We are now hiring a Quality Inspector for a client in Sanford, Maine. Apply today.
Perks:
• Work at a Maine based family-owned business
• Open work environment
• Less than 10 minutes from shopping, restaurants, and convenience stores
• Medical, dental, life, disability, critical illness, and accident insurance
• 401(k) and profit sharing
• Health reimbursement and flexible spending accounts
• Employee referral and assistance programs
• Travel assistance program
Duties:
• Visual and mechanical inspecting of parts and products
• Documenting any non-conformances and inspection outcomes
• Inspecting production, conducting tests, and communicating adjustments when necessary
• Approving finished products, returning products for re-work, and confirming
• Reading blueprints, plans, and specifications
• Generating reports and recommending improvements to the production process
Requirements:
• Visual inspection experience
• Experience reading specifications and blueprints
• Ability to sit and stand for long periods and lift up to 50lbs
• Ability to manage multiple priorities
We have made it easy to apply to be a Quality Inspector in Sanford, Maine. Simply contact us using one of the options below.
Apply Now: see below
Text: 'QUALITY' to 207.518.7054
Call: 207.284.0595
Email: biddeford.me@manpower.com
Not sure if this is the right job for you? No worries. We have many other jobs available that you may be interested in – apply now to start a conversation.
Job ID: 5374841