Human Resources Specialist in Scarborough, Maine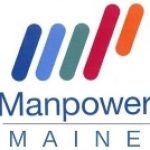 Website Manpower (Maine Business Services)
Human Resources Specialist in Scarborough, Maine
Pay: $35+ per hour DOE
Schedule: M-F Days – Onsite
Assignment Length: 6+ months
Are you an HR Generalist/Specialist looking for a new gig? Do you want to take your organizing skills to a rapidly growing business with diverse business needs? Apply today to be a Human Resources Specialist in Scarborough, Maine.
Leadership opportunity. Diverse business needs. Rapidly growing, dynamic biotech company.
Perks:
Competitive compensation with room for negotiation
Join a company with national recognition
Growing business with ever-changing needs
Interesting work with a diverse population
Access to Maine Earned Paid Leave
Optional Health, Dental, & Vision benefits
Duties:
Investigating and reporting on employee relations issues
Conducting effective, thorough, and objective investigations
Maintaining in-depth knowledge of legal requirements related to day-to-day management of employees
Providing day-to-day performance management guidance to managers/leaders (e.g., coaching, counseling, career development, disciplinary actions)
Provides HR policy guidance and interpretation
Participates in evaluation and monitoring of training programs to ensure success
Qualifications:
Bachelor's Degree in Human Resources or related field
2+ years in a related Human Resources field
We have made it easy to apply for this Human Resources Specialist job in Scarborough, Maine. Simply choose one of the options below to contact us.
Apply Now: see below
Text: 'SCAR HR' to 207.806.5398
Call: 207.774.8258
Email: portland.me@manpower.com
Not sure if this is the right job for you? No worries. We have many other jobs available that you may be interested in – apply now to start a conversation.
Job ID: 5407072