Logistics Coordinator in Wells, Maine – Direct-Hire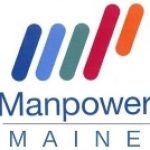 Website Manpower (Maine Business Services)
Logistics Coordinator in Wells, Maine – Direct-Hire
Pay: $23+ Per Hour – Depending on Experience
Schedule: M-F 7a-3:30p
Assignment Length: Direct-Hire
Do you have 1-3 years' experience in logistics and shipping/receiving? Would you like a full-time, direct-hire position with the potential for growth? We are now hiring a Logistics Coordinator for a client in Wells, Maine. Interested? Apply today!
Perks:
• Competitive pay based on experience
• Potential for growth
• Industry leading company for custom made products
• Recently updated facility with ergonomic, state of the art machinery
• Clean, well lit, spacious, and welcoming work environment
• Comprehensive benefits package
• 11 paid holidays
• Vacation and sick day programs
Duties:
• Addressing inquiries from departments
• Reviewing and submitting freight invoices for payment
• Freight quoting, coordinating, scheduling carrier shipments
• Processing shipments in SAP
• Operating a forklift and shipping/receiving
• Processing customer pickups
• Other duties as assigned
Requirements:
• High school diploma or equivalent
• 1-3 years' experience in logistics and shipping/receiving
• Excellent time management, customer service, and communication skills
• MS Office experience and working knowledge of SAP
We have made it easy to apply to be a Logistics Coordinator in Wells, Maine. Simply choose one of the options below to contact us.
Apply Now: see below
Call or Text: 'WELLS LC' to 207.284.0595
Email: biddeford.me@manpower.com
Not sure if this is the right job for you? No worries. We have many other jobs available that you may be interested in – apply now to start a conversation.
Job ID: 5449941