Fabricator in Wells, Maine – Direct-Hire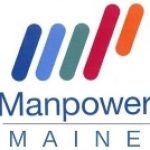 Website Manpower (Maine Business Services)
Fabricator in Wells, Maine
Pay: $18 per hour
Schedule: M-Th 6a-3:15p, F 6a-11a
Assignment Length: Direct-Hire
Do you have at least 3 years of metal fabrication or technical school training? Are you looking for a physically active, direct-hire job with excellent benefits? We are now hiring a Fabricator in Wells, Maine. Interested? Apply today!
Perks:
• Competitive pay
• Full-time, direct-hire opportunity
• Industry leading company for custom made products
• Recently updated facility with ergonomic, state of the art machinery
• Clean, well lit, spacious, and welcoming work environment
• Stay physically active during work
• Comprehensive benefits package
• Company matched 401k
• Flexible spending account
• Educational assistance program
• 10 paid holidays
• Vacation and sick day programs
• Service recognition program
Duties:
• Operating equipment, hand tools, and electric tools
• Laying out, cutting, drilling, and fabricating multiple components
• Inspecting products for quality issues
• Reporting material usage, cut lengths, and labor utilization
• Completing paperwork for paint, anodize, finish requirements and stock room requests
Requirements:
• High School Diploma or equivalent
• 3 years of related metal fabrication or technical school training required
• Excellent math skills
• Ability to lift up to 50 lbs. and occasionally lift up to 100 lbs. with group or machine assistance
We have made it easy to apply to be a Fabricator in Wells, Maine. Simply choose one of the options below to contact us.
Apply Now: see below
Text: 'WELLS' to 207.518.7054
Call: 207.284.0595
Email: biddeford.me@manpower.com
Not sure if this is the right job for you? No worries. We have many other jobs available that you may be interested in – apply now to start a conversation.
Job ID: 5068947