Maintenance Technician in Wells, Maine – Direct-Hire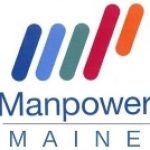 Website Manpower (Maine Business Services)
Maintenance Technician in Wells, Maine – Direct-Hire
Pay: $31.25 – $35.67 Per Hour
Schedule: M-Th 6a-4:30p
Assignment Length: Direct-Hire
Do you have 5+ years of electrical/mechanical industrial maintenance experience? Are you looking for a full-time, direct-hire position with excellent benefits? We are now hiring a Maintenance Technician in Wells, Maine. Interested? Apply today!
Perks:
• Competitive pay
• 4-day work week
• Industry leading company for custom made products
• Recently updated facility with ergonomic, state of the art machinery
• Clean, well lit, spacious, and welcoming work environment
• Comprehensive benefits package
• 11 paid holidays
• Vacation and sick day programs
Duties:
• Performing mechanical and electrical repairs on various machines and processes
• Performing preventative maintenance and keeping records
• Supporting production areas
• Assisting technicians in all areas of maintenance
• Performing other duties as assigned
Requirements:
• Minimum of 5 years electrical/mechanical industrial experience
• Strong working knowledge of electrical, pneumatic, and hydraulic systems
• Experience troubleshooting industrial automation
• Experience with PLC software, Allen Bradley preferred
• Ability to interpret blueprints and schematics
• Proficiency with basic machining, welding, and fabrication techniques
We have made it easy to apply to be a Maintenance Technician in Wells, Maine. Simply choose one of the options below to contact us.
Apply Now: see below
Call or Text: 'WELLS TECH' to 207.284.0595
Email: biddeford.me@manpower.com
Not sure if this is the right job for you? No worries. We have many other jobs available that you may be interested in – apply now to start a conversation.
Job ID: 5449862