Powder Coater in Wells, Maine – Direct-Hire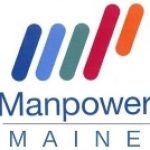 Website Manpower (Maine Business Services)
Powder Coater in Wells, Maine – Direct-Hire
Pay: $18.97 – $20.77 Per Hour
Schedule: 1st Shift – 2 Schedule Choices Available
Assignment Length: Direct-Hire
Do you have previous production experience? Are you looking for a full-time, direct-hire position with excellent benefits? We are now hiring a Powder Coater in Wells, Maine. Interested? Apply today!
Perks:
• Competitive pay
• 3-4 days off a week
• Industry leading company for custom made products
• Recently updated facility with ergonomic, state of the art machinery
• Clean, well lit, spacious, and welcoming work environment
• Stay physically active during work
• Comprehensive benefits package
• Company matched 401k
• Flexible spending account
• Educational assistance program
• 10 paid holidays
• Vacation and sick day programs
• Service recognition program
Duties:
• Prepping parts for powder coating
• Operating manual electrostatic guns to apply powder
• Maintaining and operating powder coat booth, dry off, cure ovens, and pretreatment system
• Ensuring production, quality, and safety standards are met
• Cleaning and maintenance using 5S practices
• Inspecting parts for compliance to quality standards
Requirements:
• High School Diploma or equivalent
• Experience in production environment and at least one year of work experience
• Ability to wear dust respirator
• Ability to read and interpret production plans
• Powder coating operation experience preferred
• Forklift certification preferred
• Knowledge of metric system is preferred
We have made it easy to apply to be a Powder Coater in Wells, Maine. Simply choose one of the options below to contact us.
Apply Now: see below
Call or Text: 'POWDER' to 207.284.0595
Email: biddeford.me@manpower.com
Not sure if this is the right job for you? No worries. We have many other jobs available that you may be interested in – apply now to start a conversation.
Job ID: 5428099