QA Product Support Specialist in Scarborough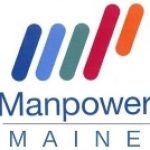 Website Manpower Maine
A leader in temporary and permanent staffing in Maine since 1961
QA Product Support Specialist in Scarborough
💲💲 Pay: $27.65 per hour
⏰ Schedule: M-F 8-5p 📆 Assignment Length: Through December 2021
Do you have a background in science or quality assurance? Would you like to help make a difference in the fight against COVID-19? If so, you may be interested in being hired as a QA Product Support Specialist in Scarborough. Apply today.
☑️ Perks:
• Put your science background to work
• Competitive pay at $27.65 per hour
• Diverse & inclusive workplace
• Work at an industry leading & admired company
• State-of-the-art campus with tons of amenities
• Cross-training opportunities are offered
• Benefits package offered
☑️ Duties:
• Manage Customer Complaint Investigation Program
• Assist with Post Market Surveillance Program
• Identify events that may be subject to vigilance reporting requirements
• Other duties as assigned
☑️ Requirements:
• Technical writing skills
• Proficiency in Database, Internet, and Word Processing software
• 3-5+ years of experience in a Technical Service role preferred
• Bachelor's Degree in Biology, Chemistry, or related technical fields
We want to make it easy to be considered for these QA Product Support Specialist jobs in Scarborough. Simply contact us using one of the options below to start the conversation.
✔️ Apply Now: see below
📱 Text: 'QA' to 207.806.5398
📞 Call: 207.774.8258
📧 Email: portland.me@manpower.com