Guide with NaviTour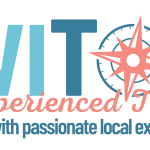 Website NaviTour
NaviTour, Life Experienced Together!
Position: NaviTour is seeking Maine Tour Guides and Experience Providers to join our growing network.
Who we are: NaviTour is a growing Maine based, employee centric, tourism technology company. NaviTour has an all-inclusive Online Platform connecting travelers (and non-travelers) to Local Tour Guides who can offer destination expertise, cultural education, unique adventures, and sightseeing opportunities. NaviTour will be the Go-To Platform for travelers and locals looking for something to do when traveling to a destination or even exploring in their own backyard.
Mission: The NaviTour mission is to provide high paying opportunities to local people that allow them to share their wisdom, passion, favorite places, and knowledge about topics and activities that are meaningful to them and others.
By offering the tour guides and experience providers with local support, higher pay and the tools to do their job more efficiently, we will create a more diverse network and increase Maine's year-round tourism.
Benefits:
more customers
more freedom
more money
more inclusivity
more training & support if desired
We assign each guide with an Account Manager who helps them design their tour, market it and hit their financial and professional goals.
The NaviTour platform will allow for more time spent guiding and less time with administrative tasks.
Each guide and tour participant will have a profile that helps them get to know each other, prior to the tour, which will enhance the overall experience and result in better reviews, higher tips and repeat business.
Requirements:
You are a professional tour guide with certifications in your field or are a tour operator/outfitter Guide;
Passionate & knowledge of the local area, or expertise in an activity, in which you are guiding;
Have strong communication skills;
Access to a smartphone or computer;
Have a customer service attitude;
Have an ability to be on time and adhere to your tour schedule
Professional guide experience helpful but not required
What makes NaviTour unique from all other tour companies, referral sites and platforms?
Our all-in-one platform directly connects you and the travelers
Trusted community
Inclusive culture
Continuous support
Worldwide network