Business Support Analyst
Full Time
This position has been filled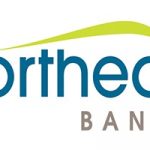 Website Northeast Bank
POSITION SUMMARY: Responsible for providing analytical, marketing and research support for a wide variety of banking activities including data collection, analysis, report writing, and project management.
RESPONSIBILITIES:
· Supports the Retail, Business Banking, Customer Success, Deposit Operations, Banking Operations, and Marketing lines of business by analyzing data and preparing reports and presentations that help drive business outcomes.
· Supports and provides guidance to the Banking Centers to ensure that pertinent customer data points are being accurately entered in the Bank's core CIF system.
· Prepares and publishes daily, weekly, and monthly referral, sales, and deposit portfolio reports that illustrate the performance of the Banking Centers, and related deposit portfolios.
· Coordinates, executes, and completes a variety of projects and administrative assignments through planning, development, organization, analysis, and implementation.
· Provides administrative project support, using Microsoft Excel, to produce high quality reports, presentations, and/or other project related documents.
· Conducts, prepares, and publishes daily Deposit Rate Surveys.
· Administers Synapsys CRM, including training Bankers on how to use the CRM to track leads and results.
· Utilizes the CRM to effectively develop and manage ongoing Sales Opportunities and Sales Campaigns for the Banking Center teams.
· Conducts analysis that illustrates customer product and service usage trends and overall account opening and closing behavior at the customer and relationship levels.
· Assists in the roll-out of new initiatives/programs/products/services to the Banking Centers.
· Serves as a Cognos Super User (Report-Writer).
· Supports the Administrative Assistant as a back-up.
KNOWLEDGE, SKILLS AND ABILITIES:
· Bachelor's degree preferred or equivalent work experience.
· 1-3 years of related job experience.
· Effective interpersonal and communication skills.
· Experience with Jack Henry Banking, Silverlake Core is preferred.
· Effective project management skills and the ability to prioritize and organize multiple assignments.
· Ability to work independently as well as collaboratively across multiple departments.
· Keyboarding and basic computer skills.
· Proficient with Microsoft Office Suite – Outlook, Word, Excel, PowerPoint.
· Experience developing reporting templates in Microsoft Excel.
· Ability to analyze vast data sets and produce clear reporting based on intended objective.
· Strong organizational skills and attention to detail.
PHYSICAL DEMANDS AND CONDITIONS:
· Must be able to remain in a stationary position for long periods of time.
· Some travel is required.
· Must be able to occasionally lift up to 25lbs.
· Consistently operates a computer and other office equipment such as calculator, copy machine and printers.
· Climate controlled general office setting with moderate noise level.
· Must express or exchange ideas with co-workers, customers, and vendors.
Northeast Bank is an equal employment opportunity and affirmative action employer. All qualified applicants will receive consideration for employment without regard to race, color, religion, sex, sexual orientation, gender identity and expression, national original, veteran status and any other classification protected by Law. We celebrate diversity and are committed to creating an inclusive environment for all employees.