Commercial Loan Record Retention Specialist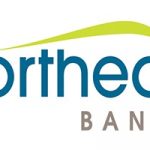 Website Northeast Bank
POSITION SUMMARY: The Northeast Bank Loan Processing Team is looking for an experienced, detail-oriented, and efficient Record Retention Specialist to help us manage our commercial loan filing process. The Record Retention Specialist will be responsible for ensuring that all originated and purchased loan files are catalogued upon receipt, scanned as needed, updated with post-closing materials, and tracked. The ideal applicant will have an eye towards detail, excellent organizational skills, and the ability manage both data and organize documents. The applicant should also have the ability to communicate effectively with managers across the organization.
RESPONSIBILITIES:
· Responsible for tracking the location of all Purchased loan files from initial receipt to final submission to storage location
· Track receipt of original signed loan documents for all LASG loans and record receipt of original documents from legal as well as storage location in the required tracking reports
· Review original signed loan documents and ensure that all required signatures have been received. Provide original documents to the file scanning group for upload
· Track receipt of purchased loan documents for all new acquisitions and record receipt of documents as well as storage location in the required tracking reports
· Review and organize purchased loan documents and provide to the file scanning group for upload
· Complete a quality control review of all LASG and Purchased loan files to ensure that all documentation is indexed appropriately
· Prepare all LASG originated and purchased loan legal files for shipment to Bank's file storage location
· Continue to track and monitor current location of all LASG originated and purchased loan files
· Facilitate any requests for file shipment as needed and document file locations in required tracking reports
· Learn the functions of Synergy, nCino, and DocMan in order to assist with file uploading, reporting, loan processing, etc.
· Assist the Loan Processing Team with various loan maintenance tasks
· Successfully pass technical and regulatory examinations required by the Company
KNOWLEDGE, SKILLS AND ABILITIES:
· 1-2 years of relevant banking experience and/or library science experience suggested but not required
· Bachelor's Degree with a strong track record of performance and leadership
· Very strong organizational and time management skills
· Comfort engaging with people in all types of environments (on the phone, in-person, via email)
· General understanding of small business financing and legal documents
· Proficient with MS Word and Excel
· Comfort learning new software systems
PHYSICAL DEMANDS AND CONDITIONS:
· Must be able to lift up to 25 pounds
· Ability to sit at a computer workstation for extended periods of time
· May be required to climb stairs to move files between floors
Northeast Bank is an equal employment opportunity and affirmative action employer. All qualified applicants will receive consideration for employment without regard to race, color, religion, sex, sexual orientation, gender identity and expression, national original, veteran status and any other classification protected by Law. We celebrate diversity and are committed to creating an inclusive environment for all employees.