Loan Servicing Specialist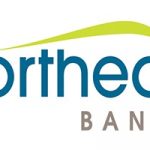 Website Northeast Bank
POSITION SUMMARY: The Loan Servicing Specialist will work collaboratively with the consumer/commercial loan servicing department in both Boston and Maine as well as members of different departments, acting as a liaison to ensure information is shared as needed. The incumbent is responsible for tracking, processing payments, and ensuring adequate coverage for all insurance policies including but not limited to homeowner's insurance, consumer/commercial insurance, private mortgage insurance, and flood insurance policies both purchased by customers and force placed. This role will be responsible for being a subject matter expert, and ensuring Northeast Bank is compliant with the regulations for insurance, taxes, and escrow. In addition, Loan Servicing Specialist will be responsible for processing payments for loan activity (interest, paydown, fees) as well as payments related to insurance, taxes, and escrow, researching and reconciling discrepancies as they arise. The position is responsible for providing the highest level of service to customers as well as internal staff. The Loan Servicing Specialist is also required to provide additional support in other areas of the department as needed.
RESPONSIBILITIES:
Responsible for tracking and processing payments for all tax and insurance policies (including forced placed and flood) in the consumer/commercial loan portfolio. Follow-up with customers and agencies as needed.
Review and suggest additional controls regarding tax and insurance payments to mitigate risk as needed. Confirm related documents have been received and follow up on missing documents. Become the subject matter expert on all regulatory requirements.
Produce Escrow Analysis Statements for all consumer/commercial type insurance and taxes and perform account maintenance. Perform Escrow Review and Release module. Become the subject matter expert on the regulatory requirements for escrow accounts.
Process loan wire payments via wire, check or ACH. Research and resolve all discrepancies.
Review critical file maintenance and ensure supporting documents have been provided.
Monitor and process requests from the loan servicing email box.
Board, review and edit new consumer/commercial loans. Validate data for proper boarding of loans.
Process approved consumer/commercial loans disbursement requests.
Process modifications and forbearance agreements for Consumer/Commercial loans.
Release Collateral and Paid Notes for paid purchase loans in a timely manner.
Assist with ensuring the data for purchase loans pools has been updated in nCino, i.e., collateral and linking of the guarantors.
Provide additional support to the Loan Servicing team which includes, but not limited to preparing and mailing Adjustable-Rate Mortgage notices, working with Asset Managers for approval of billing statements to be sent to borrowers, scanning and mailing welcome letters for purchased loans, processing invoices and additional expenses, scanning loan documents into nCino as needed.Answer/resolve phone inquiries from customers, interact courteously and professionally with all customers and Northeast Bank staff.
Assist department staff with developing procedures for functions and processes for the consumer/commercial loan servicing team.
Successfully pass technical and regulatory examinations by the Company.
KNOWLEDGE, SKILLS AND ABILITIES:
Three to five years of banking experience preferred.
Knowledge of insurance / tax concepts.
Knowledge of bank operations and general ledger.
Demonstrate resourcefulness, finding the most efficient method of acquiring information for all aspects of the role.
Excellent organizational skills and the ability to effectively communicate with all levels of staff.
Team orientated with the willingness to assist others as needed.
Detail orientated with the ability to meet deadlines.
Proficient with Microsoft Word and Excel
Ability to handle confidential material.
Ability to follow directions as given, and to follow written procedures.
Ability to calculate interest, percentages, ratios and proportions.
PHYSICAL DEMANDS AND CONDITIONS:
Ability to reach, bend, squat at files.
Able to sit for a long period of time.
Occasionally lift and / or move up to 25 pounds.
Stress tolerance
Northeast Bank is an equal employment opportunity and affirmative action employer. All qualified applicants will receive consideration for employment without regard to race, color, religion, sex, sexual orientation, gender identity and expression, national original, veteran status and any other classification protected by Law. We celebrate diversity and are committed to creating an inclusive environment for all employees.