Personal Banker – Teller 1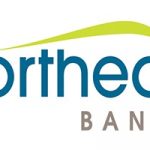 Website Northeast Bank
POSITION SUMMARY: Entry Level Position serves as the Bank's first point-of-contact with customers in a retail environment. Responsible for accurately processing personal and business banking transactions, providing customers with basic account information, Provides consistent and excellent customer service to Bank customers and visitors. Accuracy with cash handling and a great attention to detail.
RESPONSIBILITIES:
· Processes personal and business transactions, including deposits, withdrawals, transfers, loan payments, and cashing checks.
· Provides customers with basic account information, such as account balances, due dates, and/or recent account activity.
· Promotes the Bank's product and service offerings to each customer served.
· As applicable, assists customers in accessing safety deposit boxes.
· Represents the Bank in a manner that maintains and expands positive relations with all customers, potential customers, and co-workers.
· Contributes to the fulfillment of Banking Center sales and service goals.
· Answers and assists incoming callers with questions and requests, route callers appropriately.
· As directed, sorts and distributes work from other Bank offices, processes mail and overnight depository transactions.
· Records all transactions promptly, accurately, and in compliance with established Bank policies and procedures.
· Maintains an adequate cash drawer at all times, and in accordance with Bank policy; this includes buying and selling currency from the vault as necessary.
· Balances cash drawer in accordance with Bank policy and procedures, including periodic batching of cashed checks.
· Assists in ordering, receiving, verifying, and distributing cash.
· As directed, balances and replenishes cash in the ATM.
· Meets expectations for attendance and punctuality.
· Complies with all applicable federal, state, and local laws and regulations, and Northeast Bank policies and procedures.
· Participates in other activities as directed.
· Successfully pass technical and regulatory examinations required by the Company.
KNOWLEDGE, SKILLS AND ABILITIES:
· High School Diploma or equivalent.
· 1-2 years of experience in banking, insurance, retail services, hospitality, or other related field.
· Thoroughness and strict attention to detail.
· Excellent mathematical skills.
· Competence with computers and other office machinery.
· Proficient alpha/numeric data entry skills.
· Excellent customer service skills, attentiveness, information retention, tact and diplomacy in dealing with both customers and co-workers.
· Ability to maintain the highest level of confidentiality with all information obtained.
· Ability to work in a fast-paced environment and under pressure as needed.
PHYSICAL DEMANDS AND CONDITIONS:
· Must be able to remain in a stationary position for long periods of time.
· Some travel is required.
· Must be able to occasionally lift up to 25lbs.
· Consistently operates a computer and other office equipment such as calculator, copy machine and printers.
· Climate controlled general office setting with moderate noise level.
· Work unpredictable hours including Saturday.
· Must express or exchange ideas with co-workers, customers and vendors.
Northeast Bank is an equal employment opportunity and affirmative action employer. All qualified applicants will receive consideration for employment without regard to race, color, religion, sex, sexual orientation, gender identity and expression, national original, veteran status and any other classification protected by Law. We celebrate diversity and are committed to creating an inclusive environment for all employees.