Network Engineer Architect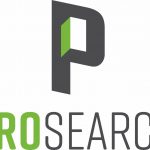 Website ProSearch
Let's Get To Work.
Our mid-coast Maine client is seeking to add a Senior Network Engineer/Architect to their network infrastructure team. This Direct Hire position can be worked 100% remotely, hybrid, or onsite. This role will design and build our client's next-generation network connecting multiple locations and data centers to the Internet and cloud.
6+ years of experience with enterprise network architecture, including designing, building, and maintaining enterprise IT systems
Experience operating scalable, redundant, fault-tolerant, and secure networks in the access, core, border, and data center layers
Experience with enterprise cloud systems
Experience with HPC Cluster networking, and specialized research and academic networks (science instruments, IoT devices, custom purpose physical and virtual systems)
ProSearch was established in Portland, Maine in 1994 to provide companies with a full range of search, staffing, and contracting services, specializing in the functional areas of information technology, accounting and finance, sales and marketing, customer service, human resource, and office support utilizing a consultative approach. ProSearch strives to develop true partnerships with client companies and candidates to fully understand and satisfy their employment needs.
ProSearch is proud to be an affirmative action / equal opportunity employer. All qualified applicants will receive consideration without regard to race, creed, gender/sex, marital status, sexual orientation, citizenship status, color, religion, national origin, age, disability, veteran status, or any other status protected under local, state or federal laws.