Director of Training & Development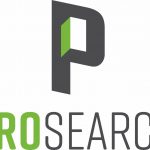 Website ProSearch
Let's Get To Work.
Our client, a well-known credit union in Greater Portland, is seeking a Director of Training & Development to lead their training team. They will direct the design, planning, and implementation of company training programs aligned with the objectives and strategy of the organization.  They will collaborate with functional management teams to assess ongoing and future training and development needs as well as effectiveness of established programs.
The Director of Training & Development will actively search for, creatively design, and implement effective methods for enhancing performance.  They will develop a program delivery schedule that provides training as needed and in locations that work for the trainees.  The Director also will provide engaging communications about program information to encourage participation and highlight the value and benefits of training.  Additionally, The Director of Training & Development approves new training techniques and suggests enhancements to existing training programs, while working with company leadership.
The Director of Training & Development reports directly to the Vice President of Branch Operations.
Responsibilities:
Plan, organize and lead training programs, ensuring proper execution at all levels.
Ensure consistency in the delivery and application of training standards.
Oversee the planning, prioritization and development of new training programs and initiatives.
Provide leadership and mentoring to the training department team.
Follow up with the leadership and management of all departments in order to ensure that the parties involved in training programs have completed them.  Plan any additional training needed.
Conducts follow-up studies of all completed training to evaluate and measure results.
Develop budgets, policies, and procedures to support the functional infrastructure of the training department and the institution.
Oversee and established relationships with vendors to provide additional outside training programs.
Required Skills/Abilities:
Excellent verbal and written communication skills.
Strong presentation skills.
Adept with a variety of multimedia training platforms and methods.
Ability to evaluate and research training options and alternatives.
Ability to design and implement effective training and development.
Education and Experience:
Bachelor's degree in relevant field.
Five years of experience designing and implementing employee development programs within a financial services organization.
Certified Professional in Learning and Performance (CPLP) credential preferred.
5+ years of Managerial experience.
Salary will depend on experience.  Compensation includes full benefits. 
ProSearch is proud to be an affirmative action / equal opportunity employer. All qualified applicants will receive consideration without regard to race, creed, gender/sex, marital status, sexual orientation, citizenship status, color, religion, national origin, age, disability, veteran status, or any other status protected under local, state, or federal laws.