Financial Analyst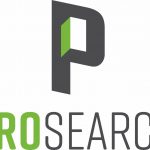 Website ProSearch
Let's Get To Work.
The Financial Analyst assists in the preparation, development, and publication of financial reports and annual budgets. Performs reconciliations and analysis of financial results, utilizing data and understanding to influence management decision-making. Supports team in specialized accounting functions and tasks as necessary.
Assist with month-end close, including reconciliations and journal entries.
Design, prepare and analyze financial reports.
Assist with annual audit.
Identify, design, and improve process workflows.
Liaison with departmental managers to provide financial tools necessary to make qualified business decisions.
Post-award grant administration and related accounting duties.
Represents the Agency in all interactions with other members of the community.
Furthers the organizational commitment to bottom line results: integrating social, economic, and environmental goals into thinking, planning and actions.
QUALIFICATIONS:
Bachelor's Degree in accounting or related field
Minimum of 5 years of related experience in accounting or finance
Computer proficiency, including proficiency with accounting software, and Microsoft Office products.
Demonstrated mastery of financial analysis and competence in technical accounting issues, including state and federal grants.
Proven ability to negotiate and communicate high level financial information.
Valid driver's license with a satisfactory driving record.
COMMUNICATION:
Functions that pertain to various forms of interacting and collaborating with others.Collaborates across functional boundaries in compiling, presenting, and analyzing financial results.
Publishes and presents financial information both internally and externally.
Assist with research as assigned.
Coordinates with external auditors
Reviews and reports on compliance with federal, state, and local regulatory and policy requirements.
KNOWLEDGE:
Functions that pertain to learning and maintaining levels of information necessary for success.
Analyses financial results, researches, and explains variances and results for management action.
Maintains proper internal controls.
Knowledgeable of GAAP including new and updated accounting principles
ADMINISTRATION:
Functions that pertain to daily activities of running a business.
Provide backup to Financial System Manager for publishing of financial statements.
Prepares and presents financial statements for related entity.
Analyses financial results, researches, and explains variances, and explains results for management action.
Prepares ad hoc financial analysis for management decision making.
Prepare and enter recurring and miscellaneous journal entries and allocations.
Complete monthly financial reconciliations
Assist with grant administration and reporting as assigned.
Maintains accounting of agency insurance policies
Posting monthly lease expense
Provide support for monthly inventory reconciliation.
Monthly expense analysis.