Claims Manager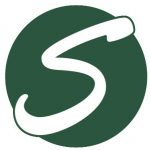 Website Saco & Biddeford Savings Institution
Founded in 1827, we've been in business longer than any other ba
Come join our growing team! Voted one of the 2022 Best Places to Work in Maine, Paquin & Carroll provides competitive pay & benefits. Our employees can enjoy low cost medical insurance premiums, dental and vision insurance, paid time off, paid holidays, a 401K employer contribution and match, student debt repayment, employer HSA contributions, a wellness program… and much more! 
SUMMARY:
Provides prompt, effective assistance to clients and third parties reporting and settling claims with our agency. Also acts as a liaison between the agency and carriers and assists others in the agency with service regarding claims activity.
POSITION FUNCTIONS:
Reports loss information to the appropriate insurance company the same day it is received.
Gives prompt and courteous service on a same-day basis to all clients. Advises insureds and claimants what processes are necessary for loss settlement.
Follows up with insurance companies for the timely and accurate settlement of losses.
Responds to customers' inquiries and questions regarding the status of a loss within 24 hours of inquiry.
Follows all systems, procedures, and insurance company regulations.
Prepares daily claim report for management, as required.
Follows up with carriers for reserves and/or closing amounts on a regular basis.
Notifies producer and/or management of severe losses or reserves over $20,000. Provides quarterly updates to management and/or appropriate AM and AE for clients with severe and or frequent losses.
Oversees maintenance of loss history including recording of payments and closure of claims.
Coordinates, as necessary, any activities between clients and claims adjusters.
Maintains knowledge of claims reporting processes and develops relationship with claims managers and supervisors for all carriers represented.
Notifies AM's or AE's of destruction or loss of an insured risk.
Immediately forwards summons, suits, and other notices of legal actions to proper personnel at company level.
Extends full courtesy and assistance to third parties reporting claims or providing claims information.
Deals promptly and with full integrity with all carrier claims personnel, responding within 24 hours to any request for action or information.
Visits carriers to promote goodwill and to learn their procedures so as to better advise our clients who have claims.
Documents all material conversations with insureds and/or carriers regarding exposures and coverages.
Performs other functions as assigned by management.
KNOWLEDGE, SKILLS AND ABILITIES:
Self-starter with good verbal and written communication skills. Thorough understanding of all insurance coverages and claims procedures. Ability to use personal computer, calculator, agency automation systems (AMS), and various software programs, including but not limited to Microsoft Word and Excel.
OTHER REQUIREMENTS:
Property & Casualty Insurance license as required by the State Department of Insurance in states where the agency functions.
WORKING CONDITIONS:
Fast-paced multi-tasking environment.
GENERAL:
This job description is intended to describe the level of work required of the person performing the job.
Essential functions are outlined; other duties may be assigned as needs arise or as required to support the agency's essential functions.
This description is not intended as a contract and is subject to unilateral change and revision by management.
Any written contractual agreements will supersede this job description.
All requirements may be modified to reasonably accommodate physically or mentally challenged employees.