Paquin & Carroll Insurance – Account Manager, Commercial Lines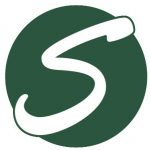 Website Saco & Biddeford Savings Institution
Founded in 1827, we've been in business longer than any other ba
Come join our growing team! Voted one of the 2022 Best Places to Work in Maine, Paquin & Carroll provides competitive pay & benefits. Our employees can enjoy low cost medical insurance premiums, dental and vision insurance, paid time off, paid holidays, a 401K employer contribution and match, student debt repayment, employer HSA contributions, a wellness program… and much more!
SUMMARY:
Assists in the production of new accounts and the retention of existing accounts. Provides prompt, efficient, high-quality service to designated accounts in support of Producer activities. This position has the potential to be a hybrid Commercial Lines & Personal Lines role.
POSITION FUNCTIONS:
Maintains a concern for timeliness and completeness when interacting with customers, agency and company personnel to minimize potential for errors & omissions claims.
Works with the Account Executive to gather information and risk management recommendations for the renewal of designated accounts 120 days prior to renewal and for delivering renewals and/or binders for designated accounts, as needed.
Reviews renewals to determine if non-standard policies can be rewritten in a standard program.
Prepares rewrite applications for business through companies no longer represented at least 30 days prior to renewal. Secures and submits required renewal underwriting information.
Receives phone calls and office visitors requesting quotes, changes to existing coverage and/or new policies. Completes changes/requests within 24 hours of receipt. Determines acceptability and placement, completes applications or endorsements, and collects premium when applicable.
Reviews existing accounts to determine if additional lines of insurance should be solicited and does so by mail and/or phone prior to renewal.
Receives and reviews all terminations and cancellations to determine action to be taken, and takes needed action within 72 hours of receipt.
Handles premium collection through form letters and requests cancellation of policies when necessary.
Back – up to claims department and provides assistance in their resolution, as necessary.
Solicits expiration dates for policies not written by agency
Actively solicits increases in limits and/or coverages or rounding out accounts through sales to clients at every service contact.
Actively seeks referrals from current client base to solicit for new business prospects; follows up to generate new business using prospect database and automation system.
Documents all material conversations with insureds and/or carriers regarding exposures and coverages.
Performs other functions as assigned by management.
KNOWLEDGE, SKILLS AND ABILITIES:
Must be an assertive self-starter with the ability to influence others. Should have demonstrated effective presentation skills through both verbal and written communications.
OTHER REQUIREMENTS:
Must have insurance license as required by the State Department of Insurance to discuss and/or sell insurance in states where the agency functions. Ability to use personal computer, calculator, agency automation system (AMS), and proficiency in various software programs, including but not limited to Microsoft Word and Excel.
WORKING CONDITIONS:
Fast-paced multi-tasking environment.
GENERAL:
This job description is intended to describe the level of work required of the person performing the job.
Essential functions are outlined; other duties may be assigned as needs arise or as required to support the agency's essential functions.
This description is not intended as a contract and is subject to unilateral change and revision by management.
Any written contractual agreements will supersede this job description.
All requirements may be modified to reasonably accommodate physically or mentally challenged employees.