Paquin & Carroll Insurance – Account Manager, Personal Lines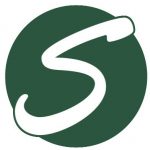 Website Saco & Biddeford Savings Institution
Founded in 1827, we are the oldest Bank in Maine!
Position Summary:
Assists in the production of new accounts and the retention of existing accounts. Provides prompt, efficient, high-quality service to accounts.
Essential Functions:
Maintains a concern for timeliness and completeness when interacting with customers, agency and company personnel to minimize potential for errors & omissions claims.
Reviews renewals to determine if client has proper coverage.  Offers and explains various company specific additional coverages.
Receives phone calls and office visitors requesting quotes, changes to existing coverage and/or new policies. Completes changes/requests within 24 hours of receipt. Determines acceptability and placement, completes applications or endorsements, and collects premium when applicable.
Reviews existing accounts to determine if additional lines of insurance should be solicited and does so by mail and/or phone prior to renewal.
Receives and reviews all terminations and cancellations to determine action to be taken, and takes needed action within 72 hours of receipt.
Handles premium collection through form letters and requests cancellation of policies when necessary.
Solicits expiration dates for policies not written by agency. Expectations are an average of one expiration date per client serviced.
Actively solicits increases in limits and/or coverages or rounding out accounts through sales to clients at every service contact.
Actively seeks referrals from current client base to solicit for new business prospects; follows up to generate new business using prospect database and automation system. Expectation is five referrals per week.
Documents all material conversations with insureds and/or carriers regarding exposures and coverages.
Performs other miscellaneous duties or special assignments as required or assigned.
Position Qualifications and Education Requirements:
High school graduate or equivalent.
Must have Property & Casualty insurance license as required by the State Department of Insurance to discuss and/or sell insurance in states where the agency functions.
Must be an assertive self-starter with the ability to influence others.
Should have demonstrated effective presentation skills through both verbal and written communications.
Willingness to adapt to change and perform as a team player.
Excels with time management and ability to prioritize tasks.
Excellent customer service skills.
Ability to adapt to changes in priorities quickly.
Able to work harmoniously, professionally, cordially and effectively with others, focusing upon the attainment of agency goals and objectives through a commitment to teamwork.
Ability to use personal computer, calculator, agency automation system (AMS), and proficiency in various software programs, including but not limited to PL Rating, Microsoft Word and Excel.
Ability to read/see documents and computer screens, to communicate in person and via the telephone and use a computer and other office equipment.
Is dependable and conforms to punctuality and attendance standards.
Working Conditions:
Physical surroundings are generally pleasant and comfortable with protection from weather conditions but not necessarily from temperature changes.
Normally seated with freedom of movement on a regular basis.
Extensive operation of computers and other office equipment requiring dexterity and coordination and frequent use of hands.
Fast-paced multi-tasking environment.
General:
This job description is intended to describe the level of work required of the person performing the job.
Essential functions are outlined; other duties may be assigned as needs arise or as required to support the agency's essential functions.
This description is not intended as a contract and is subject to unilateral change and revision by management.
Any written contractual agreements will supersede this job description.
Those holding this position must be capable of performing all duties and responsibilities, either unaided or with the assistance of a reasonable accommodation, as determined by management.
The Agency has reviewed this job description to ensure that essential functions and basic duties have been included. It is intended to provide guidelines for job expectations and the employee's ability to perform the position described. It is not intended to be construed as an exhaustive list of all functions, responsibilities, skills and abilities. Additional functions and requirements may be assigned by supervisors as deemed appropriate. This document does not represent a contract of employment, and the agency reserves the right to change this job description and/or assign tasks for the employee to perform, as the Agency may deem appropriate.