Assistant Manager – Customer Care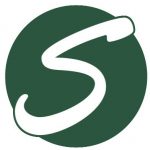 Website Saco & Biddeford Savings Institution
Founded in 1827, we are the oldest Bank in Maine!
Position Summary: This position is responsible to act primarily as a Customer Care Specialist, which includes  supporting branches as a floating officer in the event of both planned and unplanned absences.
This position also supervises the Customer Care staff and manages day-to-day operations. When working in a branch as an officer, limited supervision of branch staff may be required in the absence of other branch management.
Essential Functions:
Provides professional, courteous and efficient service to all internal and external customers.
Responds in an appropriate and timely manner to deposit inquiries such as balances, items posted, interest earned and current rates.
Properly identifies the customer according to bank policy before divulging any personal information.
Provides overrides and exceptions within the approved authority as required in the Customer Care area.
Processes Unauthorized/Disputed transaction requests, including provisional credits, in accordance with Regulation E and MasterCard rules.
Responds to a limited list of loan inquiries.
Provides password/PIN resets and log in assistance to customers, which includes, but is not limited to, online banking, debit cards and mobile wallet apps (i.e. Apple Pay).
Properly triage inquiries in order to direct the customer to the most appropriate bank personnel who can resolve the issue.
Processes transactions received in the mail including, but not limited to, deposits, loan payments and address changes.
Complies with federal and state banking regulations, as well as with all bank policies and procedures.
Processes orders for new and replacement Debit Cards, as well as blocks and cancellation of cards as required.
Process temporary debit card increases within established guidelines and limits.
Process travel notifications for debit card customers as requested.
Processes Online Banking setups and maintenance.
Perform setup and maintenance on internal and external automatic transfers.
Responds to customer emails received daily from sbsionline@sbsavings.com and through the secure "Contact Us" channel of the public website, including the secure upload feature.
Responds to customer chats within approved procedures.
When scheduled as a floating officer, must be able to open, close and oversee Branch offices when necessary.  This includes limited supervision of staff in the absence of other branch management.
Supervisory responsibilities include but are not limited to: Follows Affirmative Action Plan when selecting the best qualified candidates for open positions; Provides appropriate orientation and training for new employees; Assigns work to employees and communicates how the successful performance of those duties will be measures; Directs staff meetings; Conducts performance appraisals frequently with a written appraisal done at least once annually; Recommends performance awards and/or increases when appropriate; Approves time cards/attendance sheets and resolves requests for time off on a timely basis; Participates in activities associated with the management of workplace health and safety; Helps employees address and resolve concerns and complaints; Address performance issues on a timely basis; Coaches and mentors employees and develops them by scheduling courses offered by/through Learning and Development; Consults with Human Resources as needed; Provides first level of support for staff when they need assistance.
Performs other miscellaneous duties or special assignments as required or assigned.
Other Duties and Responsibilities:
Processes returned mail for the bank.
Processes CD monetary transactions related to the QwickRate product; open, close, rollover and wire transfer transactions.
Processes appropriate transactions relating to dormant accounts, such as updating customer contact date, deposits and closeouts.
Provides appropriate training for new staff.
Provides support to branch and back office staff as needed.
Processes a variety of transactions including, but not limited to: deposits and withdrawals, check cashing, issuing money orders, cashiers checks and redeeming savings bonds, processing various types of loan payments, Harland Check Orders and RCIF modifications as needed.
Responsible for accurately and courteously meeting new and existing customer needs by opening new accounts and maintaining knowledge of products.
Assists in Online Banking dormant user maintenance as needed.
Periodically initiates outbound calls in conjunction with a promotion or to validate a consistent S&BSI customer experience
Serves on various committees as assigned.
Attends all required meetings and training.
Position Qualifications and Education Requirements:
High school graduate or equivalent.
One – three years satisfactory customer service experience with applicable skills and knowledge, including  FIS Miser systems, preferred.
Strong customer service skills.
Strong understanding of all digital banking products and services.
Must possess an overall knowledge of the features and benefits of bank products and understand the supporting roles of various departments.
Computer literate, including good skills with MS Office.
Proven ability to deliver quality work during times of increased volumes.
Ability to adapt to changes in priorities quickly.
Able to work harmoniously, professionally, cordially and effectively with others, focusing upon the attainment of bank goals and objectives through a commitment to teamwork.
Strong attention to detail.
Ability to travel to all Bank locations.
Ability to read/see documents and computer screens, to communicate in person and via the telephone and use a computer and other office equipment.
Is dependable and conforms to punctuality and attendance standards.
Working Conditions:
Physical surroundings are generally pleasant and comfortable with protection from weather conditions but not necessarily from temperature changes.
Ability to stand for extended periods of time while performing the teller function. Otherwise, normally seated with freedom of movement on a regular basis.
Frequently lifting one to ten pounds; occasionally lifting up to 50 pounds. Ability to lift items weighing approximately twenty pounds
Extensive operation of computers and other office equipment requiring dexterity and coordination and frequent use of hands.
Those holding this position must be capable of performing all duties and responsibilities, either unaided or with the assistance of a reasonable accommodation, as determined by management.
The Bank has reviewed this job description to ensure that essential functions and basic duties have been included. It is intended to provide guidelines for job expectations and the employee's ability to perform the position described. It is not intended to be construed as an exhaustive list of all functions, responsibilities, skills and abilities. Additional functions and requirements may be assigned by supervisors as deemed appropriate. This document does not represent a contract of employment, and the bank reserves the right to change this job description and/or assign tasks for the employee to perform, as the Bank may deem appropriate.