Core Operations Specialist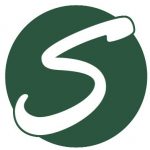 Website Saco & Biddeford Savings Institution
Saco & Biddeford Savings is a mutual savings bank.
Position Summary:
This position assists with the activities that pertain to the daily operation of the mainframe computer system and the FIS MISER core banking applications. At the direction of the Core Banking Manager, this position also provides direction to other departments as it pertains to the daily operation of the mainframe computer system and the FIS MISER core banking applications.
Essential Functions:
Provides professional, courteous and efficient service to all internal and external customers.
Complies with federal and state banking regulations, as well as with all bank and department policies and procedures.
Creates and maintains user reports (Business Intelligence) as requested using proprietary analytical tools, Crystal and Excel.
Monitors space capacity and backups of the reporting database (Business Intelligence).
Troubleshoots internal user issues with applications such as the teller/CSR application (Zeus), cold storage system (Wausau) and reporting database (Business Intelligence), etc.
Assists with the implementation of ongoing program changes and software upgrades.
Participates in projects related to new core application products and enhancements.
Assists Item Processing department with host related software issues in regards to connectivity and additional setups required in the cold storage system.
Creates and maintains print file extracts within the printing application (SmartPRINT) for all reports, notices and statements.
Assists the Information Services and Payment Operations Manager with pin resets and employee setups on teller platform.
Attends all required meetings and training.
Serves on various committees as assigned.
Performs other miscellaneous duties or special assignments as required or assigned.
Other Duties and Responsibilities:
Assists the Core Operations Manager with operating mainframe computer system. This includes, but is not limited to: Verifying systems are ON-LINE daily for use by bank departments; Processing ACH files received from the Federal Reserve Bank; Processing and distributing daily reports; Processing required monthly, quarterly and year-end reports; Ensuring that backups are sent off site and accounted for when they return.
Performs daily download of reports to cold storage systems.
Completes maintenance on statement/notice printers.
Completes customer research requests from branches including electronic and film retrieval.
Facilitate statement printing throughout the month via the cold storage system and delivers these statements to back office personnel.
Position Qualifications and Education Requirements:
High school graduate or equivalent.
Associate's degree in Computer Science or other technical related discipline preferred.
3+ years of experience with MISER financial software application preferred.
Extensive knowledge of database operating system concepts.
Ability to work flexible hours as required.
Good written and verbal communication, interpersonal and organizational skills.
Strong computer skills with experience in Microsoft Office suite; proficient in Outlook, Word and Excel. Comfortable with learning new software.
Proven ability to deliver quality work during times of increased volumes.
Ability to adapt to changes in priorities quickly.
Able to work harmoniously, professionally, cordially and effectively with others, focusing upon the attainment of bank goals and objectives through a commitment to teamwork.
Strong attention to detail.
Ability to travel to all Bank locations.
Ability to lift up to 70 pounds.
Ability to read/see documents and computer screens, to communicate in person and via the telephone and use a computer and other office equipment.
Is dependable and conforms to punctuality and attendance standards.
Working Conditions:
Physical surroundings are generally pleasant and comfortable with protection from weather conditions but not necessarily from temperature changes.
Normally seated with freedom of movement on a regular basis.
Extensive operation of computers and other office equipment requiring dexterity and coordination and frequent use of hands.
Those holding this position must be capable of performing all duties and responsibilities, either unaided or with the assistance of a reasonable accommodation, as determined by management.
The Bank has reviewed this job description to ensure that essential functions and basic duties have been included. It is intended to provide guidelines for job expectations and the employee's ability to perform the position described. It is not intended to be construed as an exhaustive list of all functions, responsibilities, skills and abilities. Additional functions and requirements may be assigned by supervisors as deemed appropriate.
This document does not represent a contract of employment, and the bank reserves the right to change this job description and/or assign tasks for the employee to perform, as the Bank may deem appropriate.