Customer Relationship Associate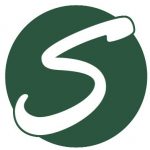 Website Saco & Biddeford Savings Institution
Saco & Biddeford Savings is a mutual savings bank.
Position Summary:
This position performs duties of a Customer Service Representative or a Teller, based upon Branch scheduling needs.
When acting as a Customer Service Representative:
You are responsible to present yourself as a Banking professional and represent the Bank accordingly. You must possess the ability to demonstrate honest and sincere interest in identifying which products and services best serve each customer's needs in a way that the customer recognizes as truly genuine. This position is responsible for possessing a strong level of knowledge of the bank's consumer products and a basic level of knowledge of business deposit products.
When acting as a Teller:
Tellers interact with most Bank customers and thus are responsible for reflecting the core values of the Bank to ensure that bank customers have a positive banking experience. The teller is also responsible for accurately processing transactions, identifying customer needs, suggesting Bank products and services or referring the customer to other Bank personnel.
Essential Functions:
Provides professional, courteous and efficient service to all customers. Makes eye contact, learns and uses the customer's name.
Assists customers in a variety of ways including, but not limited to: opening accounts, clearly explaining the range of the institution's deposit products and services, updating customer information, answering questions and resolving problems and concerns.
Provides customers with complete and accurate information regarding all consumer and business deposit products and services including, but not limited to, all types of Individual Retirement Accounts, HSAs and Electronic Banking Services.
Maintains a thorough knowledge of, and complies with, all quality control policies and procedures.
Functions as a liaison between the customer and other bank departments as necessary to address customer issues. Refers customers to other bank personnel when appropriate.
Ensures efficient and satisfactory implementation of customer services in keeping with the bank's policies and procedures.
Maintains a strong knowledge of the Bank's deposit products and services, gaining knowledge through experience, education and training.
Accepts and accurately processes all Bank transactions.
Negotiates checks and places holds within established limits.
Balances cash drawer at the end of shift and reports any discrepancies to the supervisor.
Exhibits strong commitment to confidentiality.
Complies with and remains current with federal and state banking regulations, as well as with all bank and branch policies and procedures.
Performs other miscellaneous duties or special assignments as required or assigned. Assists other Branch staff as needed.
Attends all required meetings and training.
Other Duties and Responsibilities:
Makes appropriate referrals to our business partners that benefit our customers.
Makes product suggestions based on the customer's needs, handles them or makes referrals to other Bank personnel as needed.
Adheres to all security procedures
Effectively prioritizes work
Eagerly accepts new challenges.  Understands that each day may be different and adapts to change accordingly.
Position Qualifications and Education Requirements:
High school graduate or equivalent required; college, business or banking professional training helpful.
Experience as a Teller, Customer Service Associate, or other equivalent customer service experience beneficial.
Strong interpersonal skills, verbal and written communication and organizational skills.
Interacts harmoniously and effectively with others, focusing upon the attainment of bank goals and objectives through a commitment to teamwork
Operational competency using Microsoft Office suite
Ability to operate standard office equipment.
Detail oriented while working in a changing environment.
Good time management skills; plans and prioritizes work, sets and accomplishes goals and assignments on time, while meeting all requirements.
Working knowledge of Windows based applications.
Ability to read/see documents and computer screens, to communicate in person and via the telephone and to use a computer and other office equipment.
Is dependable and conforms to punctuality and attendance standards.
Flexibility with varying schedules.
Working Conditions:
Physical surroundings are generally pleasant and comfortable with protection from weather conditions but not necessarily from temperature changes.
Frequent lifting of one to ten pounds; occasional lifting of up to 35 pounds.
Extensive operation of computers and other office equipment requiring dexterity and coordination and frequent use of hands
When seated, usually has freedom of movement on a regular basis.
Ability to stand for extended periods of time.
Ability to travel to all Bank locations preferred.
Those holding this position must be capable of performing all duties and responsibilities, either unaided or with the assistance of a reasonable accommodation, as determined by management.
The Bank has reviewed this job description to ensure that essential functions and basic duties have been included. It is intended to provide guidelines for job expectations and the employee's ability to perform the position described. It is not intended to be construed as an exhaustive list of all functions, responsibilities, skills and abilities. Additional functions and requirements may be assigned by supervisors as deemed appropriate. This document does not represent a contract of employment, and the bank reserves the right to change this job description and/or assign tasks for the employee to perform, as the Bank may deem appropriate.