Medicare Technical Specialist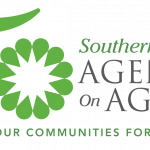 Website Southern Maine Agency on Aging
Please know that we require all employees to be fully vaccinated against COVID-19 at the time of hire.
The Southern Maine Agency on Aging is looking for a part-time (25 hours per week) Medicare Technical Specialist. The Medicare Technical Specialist is a key member of the Medicare team who lends support to the Medicare Coordinator and assists with delivering Medicare community education and 1:1 client service in a variety of formats. Must enjoy working as part of a team, with staff and volunteers, and also be passionate about delivering critical services to older adults.
The Medicare Technical Specialist will assist in supporting the Medicare Coordinator and Volunteer Team to carry out everyday components of the program and will assist in the completion of the mandatory reporting, managing and distributing surveys, managing seminar registrations, and attending Medicare trainings.
Candidate should be comfortable working remotely but also be able to report to our Biddeford, Maine office 2 – 3 times a week
Education and Knowledge Requirements:
Bachelor's Degree, or the equivalent in education and related work experience, preferred.
At least 5 years of related work experience, preferred.
Experience working with older adults, specifically in a service delivery capacity.
Experience working with volunteers, preferred.
Must be highly organized, and able to multi-task and prioritize. Need to be flexible and highly adaptable. Excellent communication skills, both written and verbal are a must.
Proficient in Microsoft Office applications including Word, Excel, and Outlook, and experienced in working with all traditional office equipment; proficient in general office procedures and current best practices in administrative systems.
Excellent interpersonal skills for dealing tactfully with staff, clients, and the general public, and establishing and maintaining effective working relationships with other employees and the public.
At SMAA we work by an established and respected set of Values and Guiding Principles:
Community-Centered. We are committed to community, which means we engage our partners, act fiscally responsible, and are transparent in what we do.
Innovation. We learn and adapt to ensure that we are meeting our clients' changing needs and the changing community landscape.
Belonging. We foster an environment of belonging and inclusion, interrupt ageism, and empower other voices.
Client-Centered. We are client-centered, working with our clients to empower them and their communities.
Impact-Driven. We are committed to excellence, and measuring the impact of our results.
Team-oriented. As a team, we take time to help each other, communicate on a regular basis, and have fun in a safe and respectful atmosphere.
Please note: SMAA requires that applicants submit a cover letter and resume at the time of application. If your experience looks a little different from what we've identified and you think you'd be great at this role, we'd love to learn more about you!
The position is open until filled
SMAA is an equal-opportunity employer