Family Support Specialist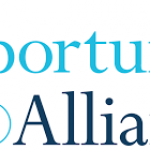 Website The Opportunity Alliance The Opportunity Alliance
The Opportunity Alliance
Family Support Specialist
If you are viewing this posting on a third -party site, please visit our website
at https://www.opportunityalliance.org/careers/ to apply.
The Family Support Specialist (FSS) works closely with our Children's Behavioral Health Home (CBHH) and High-Fidelity Wraparound programs to obtain desired outcomes at the family level. The Children's Behavioral Health Home is an integrated approach for management of physical and mental health needs. For children with any emotional or behavioral disturbance, it offers a new reference of managed care. This service can also help the child and family access social services, transportation, and other supports. Service planning is accomplished through individual services and natural supports around the child and family, based on their individual needs. The FSS's primary role is to provide support and assistance to family members who have youth involved in the Children's Behavioral Health Home by empowering all family members to bring their voice and choice into the process. This support utilizes life experiences to establish relationships, infuse hope, build natural and community supports, and assist with problem solving from a strength-based perspective. The FSS, with families, participates in service meetings, groups, and the community to maximize parent involvement throughout the CBHH and High-Fidelity Wraparound process.
Our High-Fidelity Wraparound program works with youth aged 12-20 with a diagnosed mental health disorder and/or developmental delay who are involved with the Juvenile Justice system. Wraparound provides comprehensive, holistic, youth and family-driven intensive case management services through the development of a team comprised of both professionals and natural supports. The Wraparound team seeks to support the family/youth in developing individualized goals so that they can maintain in their homes and communities and achieve their vision of a fulfilled life. Wraparound is managed by our youth services team, strictly adhering to the practice of High-Fidelity Wraparound as defined by the National Wraparound Institute. Insurance is not needed for this service.
The secondary role of the FSS is to serve as a "values speaker" within agencies and organizations supporting all individuals to view services through a family's perspective. In this role, the FSS provides consultation to all team members in an effort to increase awareness and improve the effectiveness of family-professional partnerships.
The FSS is an individual who has a family member who is receiving or has received services and supports related to the diagnosis of a mental illness, and who is willing to self-identify on this basis with BHH members.
Work is performed, reviewed, and evaluated under the supervision of the Director of Youth Services.
This is a Part Time, 20 hours/week position supporting counties in Region 2. Some evening and weekend availability will be needed.
Qualifications:
High school diploma preferred.
The FSS must be a family member of a person with complex emotional or medical needs that include involvement with mental health services.
Has completed a designated Maine Office of Child and Family Services curriculum for peer supports and receives and maintains that certification or is willing to complete this certification upon hire.
Familiarity with CBHH and able to provide support according to the values and steps of the process required.
Ability to model strengths-based approaches to problem solving required.
Good communication skills and an ability to establish rapport with families and other Wraparound participants required.
Ability to work a flexible work schedule, including evenings, and weekends required.
Computer proficiency with Microsoft Office and Email is required.
Contracts that have Rider D: Must be able to successfully pass a criminal background, child protective service check & sex offender check.
Must not be on the state or federal suspension and disbarment list.
Normal office conditions such as sitting, with occasional standing, walking, reaching, stooping, bending, kneeling, crouching, typing and lifting up to 10 pounds.
Driving may be necessary to attend meetings and trainings and for the occasional need to meet with clients offsite and within the program service area.  This may include transportation of clients or driving to agency location to complete work.  A good driving record is required.
The Opportunity Alliance has an extensive benefit package including:
Generous paid time off
9 paid holidays per calendar year and up to 3 floating holidays per calendar year
Excellent medical benefits at very reasonable cost
Dental and Vision insurance options
Agency paid basic life insurance and STD & LTD disability insurances
403(b) retirement with a generous agency match
Why Work for TOA?
The Opportunity Alliance works with people to build better lives and stronger communities. We provide advocacy, leadership, and support to identify the goals and address the needs of individuals, families, and communities.
The Opportunity Alliance (TOA) is a multi-service, comprehensive, high impact organization providing 46 integrated community based and clinical programs serving more than 20,000 people annually throughout the state of Maine.
TOA tackles some of our community's most pressing problems: poverty, homelessness, mental illness, substance use, and domestic violence. Our programming draws from a wide range of resources, blending evidence-based practices with practical experience and community resources.
The Opportunity Alliance is an affirmative action / equal opportunity employer. All qualified applicants will receive consideration for employment without regard to race, color, religion, gender, national origin, disability status, protected veteran status or any other characteristic protected by law.
If you are viewing this posting on a third -party site, please visit our website at https://www.opportunityalliance.org/careers/ to apply.
Please submit a cover letter and resume along with your application.
Thank you!