ADMINISTRATIVE SUPPORT SPECIALIST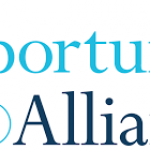 Website The Opportunity Alliance The Opportunity Alliance
The Opportunity Alliance
Administrative Support Specialist
If you are not on The Opportunity Alliance website, please visit our careers page at https://www.opportunityalliance.org/careers/ to apply.
The Opportunity Alliance is seeking a driven, optimistic, and enthusiastic Administrative Support Specialist to join our WIC Program!
The Administrative Support Specialist is a clerical position that contributes to the accomplishment of the Agency's mission through the provision of administrative support to designated departments within the Agency, namely WIC. This position includes reception of a diverse population and supporting a dynamic team through clerical tasks and efficient communication. Creating a trauma informed setting with dignity and respect for all who enter the program. This position's main component is based in reception delivery for WIC at 190 Lancaster Street in Portland. Additional components included are administrative support/duties for the WIC program, and other 190 programs as needed with a heavy emphasis on verbal communication with the participants who have a limited ability to speak, read or write English.
This is a Full-Time, 40 hours/week position based in Portland, Maine.
RESPONSIBILITIES:
Offering prompt and courteous telephone etiquette;
Answering incoming calls, often from non-English speaking WIC participants;
Using WIC software (Spirit) efficiently and accurately to schedule and reschedule appointments within appropriate timeframe and by correct appointment type;
Communicating a thorough verbal review of documentation required for families' upcoming WIC appointments;
Processing and documenting walk-in appointment requests, in a timely manner;
Exhibiting professionalism and patience when communicating utilizing multilingual skills and/or with language interpreters;
Effectively and efficiently navigating Spirit to check in WIC families, pre-screen potential participants, track missed appointments and reach out to participants for follow-up;
Assisting with the management of the voicemail system for the WIC team; ensuring all participants needs are answered to in a timely manner;
· Navigating the "One call now" participant communication platform, data entering participant contact info, and scheduling custom and automated text messages; and
· Verbally explainingWIC card use, WIC food benefits, and accessing Spirit to print or email families' eWIC balance and shopping lists upon participant request.
Maintaining materials and supplies storage closets in an organized fashion;
Maintaining educational bulletin boards, office signage and informational brochure displays;
Maintaining schedule of toy and book cleaning and sanitization;
Communicating as necessary with 190 admin team, TOA program staff, and building security and facilities to ensure any building-wide situations are communicated appropriately,
Assisting the Office Coordinator with special projects on an as needed basis; and
Sorting and distributing packages, diapers, supplies, and mail.
Qualifications:
High school diploma or GED certificate required.
Willingness to complete on-the-job training and work-related courses and workshops in the area of perinatal, infant and children's health services.
In addition to fluent English, Multi-Lingual skills and/or fluency a plus.
Experience living or working in a multicultural and socioeconomically diverse environment.
Must have experience and/or strong commitment to working with adults with serious and persistent mental illness, trauma and co-occurring issues.
Cultural awareness of the diverse population of new Mainers critical.
Must be able to engage people with respect and dignity.
Ability to maintain confidentiality required.
Experience in data entry and computer scheduling a plus.
Knowledge of computer programs including but not limited to Microsoft Outlook, Microsoft Word, Microsoft Excel; excellent customer service skills required, basic office management and administrative skills required.
3-5 years' administrative support or reception experience in a busy office with multiple demands and client/program interactions preferred. Experience in a health or social service setting a plus.
Excellent communication and interpersonal skills required.
Ability to work in a fast-paced environment required.
Ability to work as a cohesive member of a team required.
Basic knowledge of or personal experience with WIC / Head Start / or other local health and human services programs a plus.
Contracts that have Rider D: Must be able to able to successfully pass a criminal background, child protective service check & sex offender check.
Must not be on the state or federal suspension and disbarment list.
Must be able to exert moderate physical effort with occasional standing, walking, reaching, stooping, bending, kneeling, crouching, typing and frequently lift and carry small children or material weighing up to 25 pounds.
Normal office conditions such as sitting, with occasional standing, walking, reaching, stooping, bending, kneeling, crouching, typing and lifting to 10 pounds.
Driving may be necessary to attend meetings and trainings but is not a primarily and essential job responsibility.
The Opportunity Alliance has an extensive benefit package including:
Generous paid time off
9 paid holidays per calendar year and up to 3 floating holidays per calendar year
Excellent medical benefits at very reasonable cost
Dental and Vision insurance options
Agency paid basic life insurance and STD & LTD disability insurances
403(b) retirement with a generous agency match
Why Work for TOA?
The Opportunity Alliance works with people to build better lives and stronger communities. We provide advocacy, leadership, and support to identify the goals and address the needs of individuals, families, and communities.
The Opportunity Alliance (TOA) is a multi-service, comprehensive, high impact organization providing 46 integrated community based and clinical programs serving more than 20,000 people annually throughout the state of Maine.
TOA tackles some of our community's most pressing problems: poverty, homelessness, mental illness, substance use, and domestic violence. Our programming draws from a wide range of resources, blending evidence-based practices with practical experience and community resources.
The Opportunity Alliance is an affirmative action / equal opportunity employer. All qualified applicants will receive consideration for employment without regard to race, color, religion, gender, national origin, disability status, protected veteran status or any other characteristic protected by law.
If you are viewing this posting on a third -party site, please visit our website at https://www.opportunityalliance.org/careers/ to apply.
Please submit a cover letter and resume along with your application.
Thank you!