PARENT PARTNER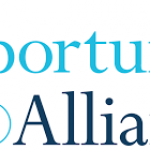 Website The Opportunity Alliance The Opportunity Alliance
The Opportunity Alliance
Parent Partners – Multiple Locations
If you are viewing this listing on a third-party website, please visit our Careers page at https://www.opportunityalliance.org/careers/ to apply.
The Opportunity Alliance is seeking full-time Parent Partners to join our Head Start Program.
Head Start promotes the school readiness of young children from low-income families through local programs. Head Start and Early Head Start programs support the mental, social, and emotional development of children from birth to age 5.
The Parent Partner is responsible for implementing child development & family services curricula, related Early Head Start home-based programming, and child/family socialization activities for the overall growth and development of children & families in accordance with the Family and Early Childhood Education program plan, the TOA/Public School Memorandum of Understanding, Head Start Performance Standards, State of Maine licensing rules, and NAEYC Accreditation Standards.
This is a full-time, year-round 40 hours/week position with locations in Cumberland County, including Portland area and the Lakes Region.
Qualifications:
An Associate's Degree in Early Childhood Education, Social Work, or related field and 2 years of center-based teaching (Childcare/Daycare facility), early intervention, home visiting or community based work related to infants/toddlers & their families required.
A Bachelor's in Early Childhood Education, preferred.
Knowledge of the important role that culture plays in child & family development.
Demonstrated ability to work effectively with complex information to address challenging situations.
Demonstrated ability to work effectively with teams.
Commitment to social justice and the mission of Head Start.
Contracts that have Rider D: Must be able to successfully pass a criminal background, child protective service check & sex offender check.
Must not be on the state or federal suspension and disbarment list.
If residential or ECE employee must be able to pass pre-employment physical and TB screen.
ECE must be current on MMR and TDAP immunizations.
Must be able to exert significant physical effort with frequent standing, walking, reaching, stooping, bending, kneeling, crouching, typing and frequently lift and carry small children or material weighing up to 25 pounds.
Driving may be necessary to attend meetings and trainings and for the occasional need to meet with clients offsite and within the program service area. This may include transportation of clients or driving to agency location to complete work. A good driving record is required.
The Opportunity Alliance has an extensive benefit package for employees in positions of 20 hours or more that include:
Generous paid time off
Nine paid holidays per calendar year and up to three Floating Holidays per calendar year
Excellent medical benefits, at very reasonable cost
Dental and Vision insurance options
Agency paid basic life insurance and STD & LTD disability insurances
403(b) retirement with a generous agency match
The Opportunity Alliance (TOA) is a multi-service, comprehensive, high impact organization providing 46 integrated community based and clinical programs serving more than 20,000 people annually throughout the state of Maine. TOA tackles some of our community's most pressing problems: poverty, homelessness, mental illness, substance use, and domestic violence. Our programming draws from a wide range of resources, blending evidence-based practices with practical experience and community resources. TOA is a trauma informed organization and we utilize clinical approaches in training staff and designing programs.
The Opportunity Alliance is an affirmative action / equal opportunity employer. All qualified applicants will receive consideration for employment without regard to race, color, religion, gender, national origin, disability status, protected veteran status or any other characteristic protected by law.
If you are viewing this listing on a third-party website, please visit our Careers page at https://www.opportunityalliance.org/careers/ to apply.
Please submit a cover letter and resume along with your application.
Thank you!