Director of Human Resources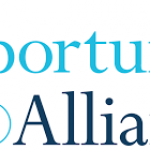 Website The Opportunity Alliance The Opportunity Alliance
The Opportunity Alliance
Director of People Operations
If you are not on The Opportunity Alliance website, please visit our careers page at  https://www.opportunityalliance.org/careers/ to apply.
We are required to follow regulations put forth in several federal and state COVID-19 vaccination mandates. Please know we are requiring all employees to be fully vaccinated against COVID-19 at the time of hire.
About the Team:
The People Operations Generalist – Talent Acquisition will join the People Operations team as we develop, implement and support employment-related processes that add value to TOA and its employees, leading to improved employee welfare, empowerment, growth and retention, while remaining committed to TOA's key program drivers, its management and prosperity for its clients and employees.
People Operations, formerly Human Resources, is expanding, redefining the functionality and service of the department, and will continue to evolve to best support the Agency employment needs.
At TOA our staff make a meaningful impact in our community every day, and in People Operations we support those who are doing some of our community's most important work.
JOB SUMMARY:
The Director of People Operations is responsible for oversight of the daily operations of the People Operations function, including talent acquisition, training, employee relations, performance management, compliance, benefits, compensation and HRIS. This position is a working management role with direct responsibility for: agency training program, employee relations consultation, coaching and supervision of the staff team for all other people-related disciplines, and special projects.
This is a supervisory role, overseeing the People Operations Generalist and Administrative Assistant positions.
This role will report to the VP of People Operations and work collaboratively with operations, finance, and other key stakeholders to ensure alignment on key initiatives, philosophy and approach.
This is a full-time, 40 hours/week, salaried position based in South Portland, ME with opportunities to work remote and on site.
Qualifications:
An Associate's degree and in a related field with 10 years of experience in human resources or management, 5 of which includes direct supervision, or an equivalent combination of education and experience is required.  Bachelor's degree and SHPR is preferred.
Demonstrated competence in talent acquisition, affirmative action and onboarding.
Demonstrated competence in employee relations, conflict management and mediation.
Demonstrated competence in daily operation of a human resources department.
Must be able to able to successfully pass a criminal background, child protective service check & sex offender check.
Must not be on the state or federal suspension and disbarment list.
Normal office conditions such as sitting, with occasional standing, walking, reaching, stooping, bending, kneeling, crouching, typing and lifting up to 10 pounds.
Driving may be necessary to attend meetings and trainings but is not a primarily and essential job responsibility.
Compensation is competitive and based on experience and education.
The Opportunity Alliance has an extensive benefit package including:
·         Generous paid time off
·         9 paid holidays per calendar year and up to 3 floating holidays per calendar year
·         Excellent medical benefits at very reasonable cost
·         Dental and Vision insurance options
·         Agency paid basic life insurance and STD & LTD disability insurances
·         403(b) retirement with a generous agency match
Why Work for TOA?
About The Opportunity Alliance:
At The Opportunity Alliance (TOA) we help people reach for a brighter future.
The Opportunity Alliance works with people to build better lives and stronger communities. We provide advocacy, leadership, and support to identify the goals and address the needs of individuals, families, and communities.
The Opportunity Alliance (TOA) is a multi-service, comprehensive, high impact organization providing 46 integrated community based and clinical programs serving more than 20,000 people annually throughout the state of Maine.
TOA tackles some of our community's most pressing problems: poverty, homelessness, mental illness, substance use, and domestic violence. Our programming draws from a wide range of resources, blending evidence-based practices with practical experience and community resources.
The Opportunity Alliance is an affirmative action / equal opportunity employer. All qualified applicants will receive consideration for employment without regard to race, color, religion, gender, national origin, disability status, protected veteran status or any other characteristic protected by law.
If you are viewing this posting on a third -party site, please visit our website at https://www.opportunityalliance.org/careers/ to apply.
Please submit a cover letter and resume along with your application.
Thank you!