Police Officer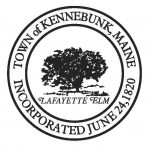 Website TownofKennebunk Town of Kennebunk
Municipality serving Kennebunk residents.
The Kennebunk Police Department (KPD) is accepting applications for full-time Police Officers. Our community policing oriented team offers exciting opportunities in criminal investigations, traffic safety, K-9, school resource officers, regional SRT and task force drug investigations. These opportunities include working in a beautiful coastal Maine setting located 25 miles south of Portland, ME and 25 miles north of Portsmouth, NH. Our year round population of approximately 12,000 increases significantly during the summer months.
For more information about the Town of Kennebunk, visit our website and watch our videos, Town of Kennebunk & Come Work With Us!
Position Requirements
Preference will be given to those applicants who have completed the Maine Criminal Justice Academy's Basic Law Enforcement Training Program or who can obtain a waiver.
In addition, the successful candidate must:
Have passed the Maine Criminal Justice Academy's (MCJA) ALERT test, as well as their Law Enforcement Pre-service Training Program, or be eligible to receive a waiver from MCJA;
Be a minimum age of 21 years old (or 20 years old with at least 60 college credit hours);
Have a minimum of two (2) years of college (with at least 60 credit hours), and preferably hold an Associate's degree in Criminal Justice or a related field.  Consideration may be given to applicants who have a high school education and at least two (2) years of full-time or reserve police officer experience;
Possess a valid driver's license;
Pass a thorough background and financial check, polygraph exam, and psychological test;
Be in good physical condition/health;
Pass a physical agility assessment test based on the MCJA physical agility pre-entrance test
Hours & Schedule
Police Officers work a varied schedule of 4 days/week, 10 hours/shift, with 3 days off per work period.
Pay & Benefits
This is an hourly, non-exempt position, union position and KPD offers full-time certified law enforcement officers from Maine and beyond lateral starting pay and vacation commensurate with years of police service. The base pay range is $26.64/hour – $33.51/hour. See the union contract (PDF) for additional available stipends, shift differentials and incentives.
The Town offers a comprehensive benefits package that includes medical, dental, vision, life insurance, short-term disability (income protection), retirement, paid sick and vacation, and other supplemental benefits. Where applicable, coverage is offered at the single, employee/spouse or domestic partner, and family levels. The Town promotes a life/work balance through its wellness opportunities, paid time off, and leave policies to accommodate employees' varying needs.
Police Officers are eligible for MainePERS 1C (20 year) or MissionSquare 401a retirement plans. View the Employee Benefits Summary (PDF) for more information.
Upon hire, employees receive 2 personal days and 1 floating holiday to use anytime within the contract year, when and how they choose. Additionally, employees earn 1 sick day per month and accrue weekly vacation.
How to Apply
Interested candidates must submit a cover letter, resume and employment application to meet application requirements. The application and supplemental materials should be submitted online through the Town's career portal. Paper copies of the employment application are available upon request. If you have questions or need assistance with the application process, please contact Human Resources via email at jobs@kennebunkmaine.us or call (207) 604-1382.
The position will remain open until filled.
Diversity, Equity, and Inclusion & Equal Opportunity Employer Statements
The Town of Kennebunk is committed to fostering, cultivating, and preserving a culture of diversity, equity, and inclusion.  As a service organization, we recognize that our most valuable asset is our employees.  We encourage our employees to embrace and share their life experiences, inventiveness, innovation, self-expression, and unique capabilities so that we may all better understand and learn from each other.
As an Equal Opportunity Employer, the Town of Kennebunk shall employ, upgrade, and promote the best qualified person(s) who are available at the salary level established for the position, without discrimination as to race, religion, age, sex, physical or mental disability, sexual orientation (including gender identity and expression), national origin or ancestry, marital status, citizenship, genetic information, protected veteran status, color, political affiliation, whistleblower activity, or any other status protected by law.