Board Clerk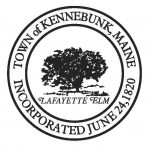 Website TownofKennebunk Town of Kennebunk
Municipality serving Kennebunk residents.
The Board Clerk is a part-time administrative/clerical position, which supports the Town's newly established Charter Commission. The Commission meets on a regular monthly schedule, typically the second and fourth Wednesday of the month after normal work hours, and on an as-needed basis. The hours for this position vary, depending on the number of meetings held and the length of each meeting.
Information about the Charter Commission:
The Commission's charge is to recommend revisions to the current Town Charter.
The Commission will hold public meetings to hear comments relating to possible changes to the Charter.
The Commission will prepare a preliminary report within 9 months after its election (Nov. 8, 2022).
Within 12 months after its election, the Commission must submit its final report to the Select Board.
If the Commission determines that it needs additional time to complete the reports, the Select Board may extend the time for the submission of the preliminary and final reports.
Position Requirements
High school diploma or equivalent;
Three (3) years of related experience in an administrative role; or
Any equivalent combination of training and experience that provides the necessary knowledge, skills and abilities may be considered.
Pay
The pay range for this position is $16.00/hour – $18.00/hour commensurate with experience.
How to Apply
Interested candidates must submit an employment application to meet application requirements. Please submit the application and any supplemental materials online through the Town's Career Portal.
Paper copies of the employment application are available upon request. If you have questions or need assistance with the application process, please contact Human Resources via email or call (207) 604-1382.
The position will remain open until filled.
Diversity, Equity, and Inclusion & Equal Opportunity Employer Statements
The Town of Kennebunk is committed to fostering, cultivating, and preserving a culture of diversity, equity, and inclusion.  As a service organization, we recognize that our most valuable asset is our employees.  We encourage our employees to embrace and share their life experiences, inventiveness, innovation, self-expression, and unique capabilities so that we may all better understand and learn from each other.
As an Equal Opportunity Employer, the Town of Kennebunk shall employ, upgrade, and promote the best qualified person(s) who are available at the salary level established for the position, without discrimination as to race, religion, age, sex, physical or mental disability, sexual orientation (including gender identity and expression), national origin or ancestry, marital status, citizenship, genetic information, protected veteran status, color, political affiliation, whistleblower activity, or any other status protected by law.