Assistant Parks & Recreation Director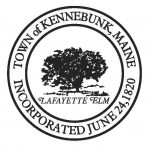 Website TownofKennebunk Town of Kennebunk
Municipality serving Kennebunk residents.
Description
The Town of Kennebunk is accepting applications for our next Assistant Parks & Recreation Director. This position is responsible for assisting the Director with designing, organizing, implementing, and supervising a wide variety of recreational and educational activities, special events and programs. In the event the Director is not available, this position will manage the day-to-day operation of the Town's Parks and Recreation Department and take up all duties necessary to aid the department to run effectively.
The Department has six full-time employees and up to 100 part-time and seasonal employees as well as cooperative efforts with many volunteer groups, civic organizations and local businesses. These resources contribute to both the quality and quantity of programs and facilities available to the public. View the Parks & Recreation website for more information.
Position Requirements
(A) High School diploma or equivalent required, Bachelor's Degree in a related field preferred;
(B)  Three to Five (3-5) years' experience in recreation programming or related required;
(C)  Experience supervising staff required;
(D) Commercial Driver's License or the ability to obtain a CDL with a passenger and air break endorsement within a time period specified by the Parks and Recreation Director required; or
(E)  Any equivalent combination of training and experience that provides the necessary knowledge, skills and abilities may be considered.
Pay & Benefits
This is a full-time, non-exempt position with a starting pay range of $26.89/hour – $32.11/hour, commensurate with demonstrated knowledge, skills, abilities, and work experience.
The Town offers a comprehensive benefits package that includes medical, dental, vision, life insurance, short-term disability (income protection), retirement, paid sick and vacation, and other supplemental benefits. Where applicable, coverage is offered at the single, employee/spouse or domestic partner, and family levels. The Town promotes a life/work balance through its wellness opportunities, paid time off, and leave policies to accommodate employees' varying needs.
How to Apply
Interested candidates must submit a resume, cover letter and employment application to meet requirements. Please submit the application and any supplemental materials online through the Town's Career Portal.
Paper copies of the employment application are available upon request. If you have questions or need assistance with the application process, please contact Human Resources via email or call (207) 604-1382.
The deadline to apply is March 31, 2023.
Diversity, Equity, and Inclusion & Equal Opportunity Employer Statements
The Town of Kennebunk is committed to fostering, cultivating, and preserving a culture of diversity, equity, and inclusion.  As a service organization, we recognize that our most valuable asset is our employees.  We encourage our employees to embrace and share their life experiences, inventiveness, innovation, self-expression, and unique capabilities so that we may all better understand and learn from each other.
As an Equal Opportunity Employer, the Town of Kennebunk shall employ, upgrade, and promote the best qualified person(s) who are available at the salary level established for the position, without discrimination as to race, religion, age, sex, physical or mental disability, sexual orientation (including gender identity and expression), national origin or ancestry, marital status, citizenship, genetic information, protected veteran status, color, political affiliation, whistleblower activity, or any other status protected by law.