Director of Economic Vitality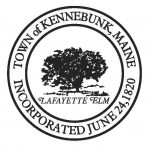 Website TownofKennebunk Town of Kennebunk
Municipality serving Kennebunk residents.
The Director of Economic Vitality designs and manages strategies, programs and outreach that support the Town's overall vision for sustainable economic vitality and development. The Director works closely with Town leadership and staff, the Town's Economic Development Committee, and community stakeholders to develop strong community connections, retain and expand Kennebunk businesses, attract new businesses, and promote Kennebunk's value as a desirable business location.
The Director of Economic Vitality is often the initial point of contact on economic vitality and development initiatives and provides consistent excellent customer service to residents, businesses, and developers. Along with the Communications & Marketing Specialist, the Director advertises and markets the Kennebunk Community as an excellent place to live, work, visit, and play. Responsibilities require constant attention and commitment to the Town's philosophies, mission, goals, and Comprehensive Plan. The position requires strong communication, problem solving, and negotiation skills with the ability to listen closely and work well within a team environment. Participation in evening Town committee and board meetings is required.
This exciting opportunity includes working in a beautiful coastal Maine setting located 25 miles south of Portland, ME and 25 miles north of Portsmouth, NH. Our year round population of approximately 12,000 increases significantly during the summer months.
For more information about the Town of Kennebunk, visit our website and watch our videos, Town of Kennebunk & Come Work With Us!
Position Requirements
Bachelor's Degree in business administration, finance, marketing, or related field with a Master's Degree preferred;
Five (5) years of relevant progressively responsible experience in economic vitality and sustainability, economic development, grant writing, finance, commercial lending, advertising, marketing, marketing research and collection, real estate; and project management;
Hold a valid Class C driver's license;
Skilled in Microsoft Office including Word, Excel and social media platforms; or
Any equivalent combination of education and experience that provides the necessary knowledge, skills and abilities may be considered.
Pay & Benefits
This is a full-time, exempt position with a starting salary range of $89,722/year – $108,589/year commensurate with demonstrated knowledge, skills, abilities, and work experience.
The Town offers a comprehensive benefits package that includes medical, dental, vision, life insurance, short-term disability (income protection), retirement, paid sick and vacation, and other supplemental benefits. Where applicable, coverage is offered at the single, employee/spouse or domestic partner, and family levels. The Town promotes a life/work balance through its wellness opportunities, paid time off, and leave policies to accommodate employees' varying needs.
How to Apply
Interested candidates must submit a resume, cover letter and employment application to meet application requirements. Please submit the application and any supplemental materials online through the Town's Career Portal.
Paper copies of the employment application are available upon request. If you have questions or need assistance with the application process, please contact Human Resources via email or call (207) 604-1382.
The deadline to apply is March 24, 2023.
Diversity, Equity, and Inclusion & Equal Opportunity Employer Statements
The Town of Kennebunk is committed to fostering, cultivating, and preserving a culture of diversity, equity, and inclusion.  As a service organization, we recognize that our most valuable asset is our employees.  We encourage our employees to embrace and share their life experiences, inventiveness, innovation, self-expression, and unique capabilities so that we may all better understand and learn from each other.
As an Equal Opportunity Employer, the Town of Kennebunk shall employ, upgrade, and promote the best qualified person(s) who are available at the salary level established for the position, without discrimination as to race, religion, age, sex, physical or mental disability, sexual orientation (including gender identity and expression), national origin or ancestry, marital status, citizenship, genetic information, protected veteran status, color, political affiliation, whistleblower activity, or any other status protected by law.