Fire Captain/Paramedic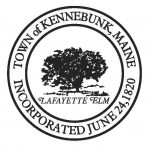 Website TownofKennebunk Town of Kennebunk
Municipality serving Kennebunk residents.
Description
The Town of Kennebunk, Fire Rescue Department (KFR) is accepting applications for a full-time Fire Captain/Paramedic. KFR, a combination department with increasing full-time staffing, serves the community with four stations, including Central Station, Washington Hose Company, West Kennebunk and Blueberry Plains. New command staff collaborate with the recently established IAFF local union to ensure the positive growth and development of the department.
The Fire Captain/Paramedic is a skilled firefighting and emergency medical position, and must be familiar with roads, landmarks, buildings, fire hydrants, and departmental operations. The department responds to over 2,500 calls for service annually, including calls for fire suppression, medical, and traumatic emergencies. Due to the geography of the community, the department must be prepared for emergencies on/in the ocean, highways, residential neighborhoods, industrial areas, railways, agricultural settings, and senior residential facilities in a community of 44 square miles with a year round population of 12,000 that increases significantly in summer months.
For more information about the Town of Kennebunk, visit our website and watch our videos, Town of Kennebunk & Come Work With Us!  
Pay & Benefits
This is a non-exempt, union position. KFR offers full-time qualified candidates lateral starting pay and vacation commensurate with years of service. The base pay range is $28.44/hour – $30.72/hour. See the current union contract (PDF) for additional available stipends, longevity, and incentives.
The Town offers a comprehensive benefits package that includes medical, dental, vision, life insurance, short-term disability (income protection), retirement, paid sick and vacation, and other supplemental benefits. Where applicable, coverage is offered at the single, employee/spouse or domestic partner, and family levels. The Town promotes a life/work balance through its wellness opportunities, paid time off, and leave policies to accommodate employees' varying needs.
Fire Rescue employees are eligible for MainePERS 1C (20 year) or MissionSquare 401a retirement plans. View the Employee Benefits Summary (PDF) for more information.
Upon hire, employees receive 2 personal days and 1 floating holiday to use anytime within the contract year, when and how they choose. Additionally, employees earn 1 sick day per month and accrue weekly vacation.  
Hours & Schedule
These positions work a forty-two (42) hour/week schedule. The schedule consists of a 24-hour shift, followed by 2 days off, a 24-hour shift, and 4 days off.  
Position Requirements
High School Diploma or equivalent;
A working knowledge of all procedures within the Fire/EMS system on a Federal, State, Regional and Local basis;
Maine State Firefighter II certification;
Maintain Hazardous Materials Operations Level certification;
Maine State certification as AEMT; Paramedic preferred. Paramedic certification required within 24 months from date of hire;
ICS-NIMS 100, 200, 300, and 700 certifications;
Forestry S130/S190 certification;
EVOC/AVOC certification;
Pumps I, Basic Pump Operations certification, or other requisite training as determined by the Chief;
Fire Officer I & II, Pro Board, or any applicable education/training to be determined by the Chief. Fire Officer I & II or Pro Board required within 24 months from date of hire;
A minimum of 4 years supervisory experience in the Fire/EMS industry at the level of Lieutenant/Captain preferred;
Fire Instructor I & II, Pro Board, or other education/training to be determined by the Chief. Fire Instructor I & II or Pro Board required within 24 months from date of hire;
Intermediate to advanced proficiency in the following computer software/applications: Firehouse, Image Trend and Microsoft Office (Word, Excel, and Outlook); OR
Any equivalent combination of knowledge, skills, abilities, and work experience may be considered.
How to Apply & Timeline
Interested candidates must submit a resume and employment application to meet application requirements. Please submit the application and any supplemental materials online through the Town's Career Portal. Paper copies of the employment application are available upon request. If you have questions or need assistance with the application process, please contact Human Resources via email or call (207) 604-1382.
The deadline to apply is April 4, 2023.
Upon review of applications, selected candidates will be invited to participate in the hiring process. This process will consist of a physical agility test (PAT), assessment panel and interview panel. Please see attached (PDF) for more information on the PAT. Candidates will be notified whether they are selected to advance or not shortly after the posting closing date.  
Diversity, Equity, and Inclusion & Equal Opportunity Employer Statements
The Town of Kennebunk is committed to fostering, cultivating, and preserving a culture of diversity, equity, and inclusion.  As a service organization, we recognize that our most valuable asset is our employees.  We encourage our employees to embrace and share their life experiences, inventiveness, innovation, self-expression, and unique capabilities so that we may all better understand and learn from each other.
As an Equal Opportunity Employer, the Town of Kennebunk shall employ, upgrade, and promote the best qualified person(s) who are available at the salary level established for the position, without discrimination as to race, religion, age, sex, physical or mental disability, sexual orientation (including gender identity and expression), national origin or ancestry, marital status, citizenship, genetic information, protected veteran status, color, political affiliation, whistleblower activity, or any other status protected by law.