Administrative Specialist CL2: Prison Education Partnership – Possible Flexible Work Location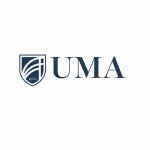 Website University of Maine at Augusta
UMA transforms the lives of students of every age and background
The University of Maine at Augusta is seeking applicants for the full-time position of Administrative Specialist CL2 for the Prison Education Partnership. A primary goal of this program is to strengthen our services to both currently and formerly incarcerated persons and justice-impacted learners both inside and outside of the Maine Department of Corrections (MDOC). Justice-impacted learners include current and formerly incarcerated people who face barriers to higher education access and success throughout Maine. This position will require travel as well as completion of the MDOC volunteer training program upon hire. 
Office space is guaranteed on the Augusta campus, although office location may be flexible if space is available at the Bangor Campus or one of UMA's centers (e.g., Rockland).
The Administrative Specialist will report to the Director of the Prison Education Partnership. Responsibilities include:
Assist the Director in carrying out PEP program initiatives
Record meeting notes from meetings with key stakeholders
Coordinate regular and mass communications such as emails, newsletters, website articles, etc.
Set up standard web pages, web sites, and related directories, and prepare related content
Liaise between students, staff, faculty, vendors, and partners
Coordinate delivery of books and other materials to MDOC facilities as needed
Monitor PEP student registration, financial aid, book order, course schedule, etc. Record and correspond with appropriate contacts to resolve any issues
Arrange travel for PEP staff and students as needed.
Review hours worked and time entry for and assist in training and overseeing student workers
Provide a full range of communications, both verbally and in writing, regarding routine and non-routine questions, issues and procedures; handle the most complex and sensitive  customer/student requests requiring a comprehensive understanding of relevant policies, procedures and rules; prepare individualized responses for non-routine and/or escalated issues
Process purchase orders and posting accounts for billing
Research purchases for the Director of the Prison Education Partnership
Coordinate purchasing and affiliated tasks for the Partnership
Scan, link, and route documents
Assist in developing policies and procedures to improve business processes
Perform other reasonably related duties as assigned by the Director
The Administrative Specialist CL2 performs administrative and clerical work which requires extensive procedural knowledge and organizational skills. Work involves considerable internal and external contacts as well as handling verbal and written communications for a broad range of questions. The ability to work as part of a team is essential, as are providing exemplary customer service, maintaining confidentiality, the ability to manage multiple tasks and prioritize, and the ability to work in a diverse environment with many interruptions. Judgment and initiative are frequently exercised and work is typically performed under general rather than specific instruction.
A full position description can be found online here.
Work schedule: Monday – Friday, 8:00 a.m. to 4:30 p.m. Occasional additional evening and/or weekend hours may be required. This is a 40 hours per week, 5 days per week position.
Wage: $17.69 per hour (Wage Band 22) or the appropriate transfer rate for a current UMS employee.
Benefits: The University provides a highly competitive benefits package that includes: holidays, vacation, and sick time; health, dental, and vision insurance; life insurance; short and long-term disability insurance; a tuition waiver program for employees and their eligible dependents; a 403(b) retirement plan with a university contribution, and more. View our Benefits Information Summary to learn more.
UMA transforms the lives of students of every age and background across the State of Maine and beyond through access to high-quality distance and on-site education, excellence in student support, civic engagement, and professional and liberal arts programs.
UMA is the third-largest public university in Maine. In addition to its main campus in the state's capital, UMA also serves students at its campus in Bangor (UMA Bangor) and through UMA Centers around the state. With its multiple locations and long-term expertise in online and distance learning, UMA is generally considered the university of choice for Mainers of all ages who want to attend college without uprooting their lives.
Required Qualifications:
High School Diploma or equivalent (G.E.D) and sufficient experience, including two years of administrative support experience or comparable experience
Ability to access prison complex
Ability to travel throughout Maine
Strong computer literacy skills
Strong oral and written communication
Preferred Qualifications:
Experience with the Maine Department of Corrections
Previous administrative experience in Higher Education
Commitment to social justice and racial equity
Applicants must complete an online application and submit a cover letter and resume at https://uma.hiretouch.com/. Materials must be submitted via "Apply for Position." You will need to create an applicant profile, complete an application, upload a cover letter that fully describes your qualifications and experiences with specific reference to the required and preferred qualifications, a resume/curriculum vitae, and contact information for three professional references. You will also need to complete the affirmative action survey, the self-identification of disability form, and the self-identification of veteran status form.
Review of applications will begin June 13. Materials received after June 12, 2023 will be considered at the discretion of the university. We are not able to consider applicants who require Visa sponsorship support.
The successful applicant is subject to appropriate background screening.
In complying with the letter and spirit of applicable laws and pursuing its own goals of diversity, the University of Maine at Augusta does not discriminate on the grounds of race, color, religion, sex, sexual orientation, transgender status, gender, gender identity or expression, ethnicity, national origin, citizenship status, familial status, ancestry, age, disability physical or mental, genetic information, or veterans or military status in employment, education, and all other programs and activities. The University provides reasonable accommodations to qualified individuals with disabilities upon request. The following person has been designated to handle inquiries regarding nondiscrimination policies: Director of Equal Opportunity, 5748 Boudreau Hall, Room 101, Orono, ME 04469-5754, 207-581-1226, TTY 711 (Maine Relay System).