Part-Time Faculty, Natural Sciences (In Person) – Multiple Locations Available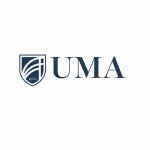 Website University of Maine at Augusta
UMA transforms the lives of students of every age and background
The University of Maine at Augusta is seeking applicants for the position of part-time faculty to teach laboratory science courses for non-majors. Courses will be taught in person at University Centers and in support of the University's Prison Education Partnership program. Potential courses include marine biology, environmental science, fundamentals of chemistry, geology, human biology, botany, and other lab-based courses. Courses are taught using a variety of modalities including in-person and hybrid offerings. The successful candidate will be committed to excellence in teaching and to developing an innovative and engaging curriculum. For additional information about UMA's programs and degrees, please visit our website https:www.uma.edu/academics/programs/
Review of applications is ongoing. Please note that general part-time faculty postings are to establish applicant pools. We anticipate a need for instructors for the Fall 2023 semester; however, positions may or may not be immediately available.
Salary is commensurate with qualifications and previous college teaching experience, in accordance with the PATFA contract.
About the University
UMA transforms the lives of students of every age and background across the State of Maine and beyond through access to high-quality distance and on-site education, excellence in student support, civic engagement, and professional and liberal arts programs.
UMA is the third-largest public university in Maine. In addition to its main campus in the state's capital, UMA also serves students at its campus in Bangor (UMA Bangor) and through UMA Centers around the state. With its multiple locations and long-term expertise in online and distance learning, UMA is generally considered the university of choice for Mainers of all ages who want to attend college without uprooting their lives.
Employees in the University of Maine System are required to comply with the UMS COVID protocols which currently include but are not limited to, being vaccinated, obtaining a qualified vaccination exemption, and/or participating in regular COVID testing. Further information can be found on our Together For Maine site.
Required Qualifications: Successful applicants will have a background in the sciences, prior teaching experience, and a Master's degree or higher.
Preferred Qualifications: Prior college-level teaching experience, using new technology in teaching, teaching online, discipline-related work experience, and teaching non-traditional students. Experience working with diverse student populations and interest in contributing to UMA's Diversity, Equity, and Inclusion (DEI) initiatives.
Applicants must complete an online application and submit a cover letter and resume at https://uma.hiretouch.com/. Materials must be submitted via "Apply for Position." You will need to create an applicant profile, complete an application, upload a cover letter that fully describes your qualifications and experiences with specific reference to the required and preferred qualifications, a resume/curriculum vitae, and contact information for three professional references. You will also need to complete the affirmative action survey, the self-identification of disability form, and the self-identification of veteran status form.
Review of applications will begin immediately and is ongoing. We are not able to consider applicants who require Visa sponsorship support.
The successful applicant is subject to appropriate background screening.
The University of Maine at Augusta is an EEO/AA employer and does not discriminate on the grounds of race, color, religion, sex, sexual orientation, transgender status, gender expression, national origin, citizenship status, age, disability, genetic information or veteran's status in employment, education, and all other programs and activities. The following office has been designated to handle inquiries regarding non-discrimination policies:  Director of Equal Opportunity, 101 Boudreau Hall, University of Maine, Orono, ME 04469-5754 or at 207.581.1226.