Administrative Specialist CL3: Augusta Advising Office – Search Reopened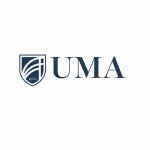 Website University of Maine at Augusta
Declare Your Future.
UMA transforms the lives of students of every age and background across the State of Maine and beyond through access to high-quality distance and on-site education, excellence in student support, civic engagement, and professional and liberal arts programs.
UMA is the third-largest public university in Maine. In addition to its main campus in the state's capital, UMA also serves students at its campus in Bangor (UMA Bangor) and through UMA Centers around the state. With its multiple locations and long-term expertise in online and distance learning, UMA is generally considered the university of choice for Mainers of all ages who want to attend college without uprooting their lives.
UMA has an immediate opening for a full-time Administrative Specialist CL3 to perform administrative support work at the UMA Augusta Academic and Career Advising Office. Duties include, but are not limited to: providing sole administrative support to the office, assisting students with registration in-person, over the phone, and by email; providing clerical support; researching and compiling reports; processing confidential information; planning and coordinating complex projects; extensive data entry and management; maintaining complex electronic filing systems; and providing a full range of communications, both verbally and in writing, regarding non-routine questions, issues, and procedures.
The Administrative Specialist CL3 performs administrative and clerical work which requires extensive procedural knowledge and organizational skills. Work involves considerable internal and external contacts as well as handling verbal and written communications for a broad range of questions. Ability to work as part of a team is essential, as are providing exemplary customer service, maintaining confidentiality, the ability to manage multiple tasks, and to prioritize, and the ability to work in a diverse environment with many interruptions. The Administrative Specialist CL3 works under minimal supervision.
A full position description can be found online.
Employees in the University of Maine System are required to comply with the UMS COVID protocols which currently include, but are not limited to, being vaccinated, obtaining a qualified vaccination exemption, and/or participating in regular COVID testing. Further information can found on our Together for Maine site.
Required Qualifications:
High school diploma or GED
60 credits or more of higher education or equivalent work experience and training and three years of administrative support experience
Demonstrated proficiency with Microsoft Suite and Google applications
Exceptional customer service skills
Excellent organizational and communication skills
Demonstrated ability to use computerized database systems
Demonstrated ability to learn new computer systems
Experience interpreting and following policies and procedures in an office setting
Ability to problem-solve in a fast-paced environment
Must have an interest in working with students, faculty, and staff to foster a robust learning environment
Preferred Qualifications:
Demonstrated proficiency using all MaineStreet (PeopleSoft) functions including the Student Center/Financial Aid/Academics/Admissions functions
Experience working with college students and faculty
An understanding of student development and retention and online/distance education
Work schedule: The regular schedule for this position is Monday – Friday, 8:00 AM – 4:30 PM.
Wage: $18.56 per hour (Wage Band 23) or the appropriate transfer rate for a current university employee. The university offers a wide range of fringe benefits for employees including, but not limited to, employee and dependent tuition benefits, comprehensive insurance coverage including medical, dental, and vision, life insurance, and short and long-term disability as well as retirement plan options. To learn more about the University's comprehensive fringe-benefits package, please see the video posted here.
Applicants must complete an online application and submit a cover letter and resume at https://uma.hiretouch.com/. Materials must be submitted via "Apply for Position." You will need to create an applicant profile, complete an application, upload a cover letter which fully describes your qualifications and experiences with specific reference to the required and preferred qualifications, a resume/curriculum vitae and contact information for three professional references. You will also need to complete the affirmative action survey, the self-identification of disability form, and the self-identification of veteran status form.
Review of applications will begin June 24, 2022. Materials received after June 23, 2022 will be considered at the discretion of the university.

We are not able to consider applicants who require Visa sponsorship support.
The successful applicant is subject to appropriate background screening.
The University of Maine at Augusta is an EEO/AA employer, and does not discriminate on the grounds of race, color, religion, sex, sexual orientation, transgender status, gender expression, national origin, citizenship status, age, disability, genetic information or veteran's status in employment, education, and all other programs and activities. The following office has been designated to handle inquiries regarding non-discrimination policies: Director of Equal Opportunity, 101 North Stevens Hall, University of Maine, Orono, ME 04469-5754 or at 207.581.1226.