Assistant Professor of Art (Tenure Track)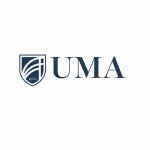 Website University of Maine at Augusta
UMA transforms the lives of students of every age and background across the State of Maine and beyond through access to high-quality distance and on-site education, excellence in student support, civic engagement, and professional and liberal arts programs.
UMA is the third-largest public university in Maine. In addition to its main campus in the state's capital, UMA also serves students at its campus in Bangor (UMA Bangor) and through UMA Centers around the state. With its multiple locations and long-term expertise in online and distance learning, UMA is generally considered the university of choice for Mainers of all ages who want to attend college without uprooting their lives.
The University of Maine at Augusta is seeking qualified applicants for the full-time, tenure-track position of Assistant Professor of Art specializing in Data Visualization and Representation. Teaching assignments will include undergraduate and graduate courses in the Art Department and courses for a new Data Visualization and Representation Graduate Certificate Program. The successful applicant will possess the ability to develop and teach courses for non-majors and majors and courses in their area of expertise. The successful candidate will also be committed to excellence in teaching and developing innovative curricula, studio practice, and student research experiences.
UMA seeks applicants with professional expertise and teaching experience in data visualization and representation in the following areas: 3D modeling, projection mapping, game development, motion capture, web design and development, and experience with Blender. The successful candidate will have a strong commitment to teaching, fostering the creative growth of undergraduate and graduate students, and an enthusiasm for contributing to the university community.
Service responsibilities for this position include student advising and mentoring, taking an active role in assessment, supporting Art department initiatives, and aiding in managing classroom equipment, software, and resources. Based on the Augusta campus, the successful candidate may be expected to travel to centers and/or to the Bangor campus to teach. A full-time, twelve-credit hour teaching load will include a variety of modalities including in-person, hybrid/blended, hyflex, and online-based courses. Duties of the position may also include supporting the university's early college program.
The appointment will begin on August 28, 2023. For additional information about UMA's programs and degrees, please visit our website at https://www.uma.edu/academics/programs/
UMA faculty are expected to be excellent teachers, responsive to changing professional needs; committed to innovative delivery of instruction resulting in improved student learning; committed to effective use of technology including distance learning; involved in scholarly activities as appropriate to the appointment; and to provide service to the community, College, and University.
UMA serves a mix of traditional and non-traditional students and offers a wide array of liberal arts and professional programs leading to certificates, associate, baccalaureate, and master's degrees. Programs are delivered on campus and using a network of University centers and sites across the state and internationally. The University offers general education and degree-specific courses using modalities including in-person, hybrid/blended, hyflex, and online-based courses. The successful candidate will be active in university service through student advising, curriculum development, committee activity, and community outreach. The duties of this position may also include supporting the university's early college programming.
Salary: A typical salary for this tenure-track, academic-year appointment is in the mid-50s and is commensurate with qualifications and experience.
Benefits: The University provides a highly competitive benefits package that includes: holidays, vacation, and sick time; health, dental, and vision insurance; life insurance; short and long-term disability insurance; a tuition waiver program for employees and their eligible dependents; a 403(b) retirement plan with a 10% university contribution, and more. View our Benefits Information Summary to learn more.
Employees in the University of Maine System are required to comply with the UMS COVID protocols which currently include but are not limited to, being vaccinated, obtaining a qualified vaccination exemption, and/or participating in regular COVID testing. Further information can be found on our Together for Maine site.
Required Qualifications: 
An MFA in Data Visualization, Animation, or a closely related degree
An ability to teach multiple courses in Data Visualization
The ability to design and teach curriculum in an area of personal interest to support the Art Program
Teaching experience at the university level
A record of recognized scholarly, creative, and/or professional work in data visualization or a closely related field

Preferred Qualifications:
Proficiency in any of the following areas: screen-based media (especially video, game design, and/or AR/VR) and advanced knowledge of 3D modeling and/or 3D animation software, Blender and Adobe Creative Cloud-related tools such as Unity and Unreal Engine, as well as some understanding of coding language (HTML, JaveScropt, and C++, C#, etc.)
Familiarity with current design and graphics computer applications
Materials must be submitted via "Apply for Position" below. You will need to create an applicant profile and upload:
a cover letter that fully describes your qualifications and experiences with specific reference to the required and preferred qualifications
a resume/curriculum vitae
contact information for three professional references
a statement of contributions to Diversity, Equity, and Inclusion
10 or more samples of professional work and preferably 10 additional samples of student work done under the candidate's tutelage (all samples in a single pdf or a link)
You will also need to complete the affirmative action survey, the self-identification of disability form, and the self-identification of veteran status form. Incomplete application materials cannot be considered. We are not able to consider applicants who require Visa Sponsorship support.
Review of applications will begin on March 20, 2023. Materials received after March 20, 2023, will be considered at the discretion of the university.
The successful applicant is subject to appropriate background screening.
The University of Maine at Augusta is an EEO/AA employer and does not discriminate on the grounds of race, color, religion, sex, sexual orientation, transgender status, gender expression, national origin, citizenship status, age, disability, genetic information or veteran's status in employment, education, and all other programs and activities. The following office has been designated to handle inquiries regarding non-discrimination policies:  Director of Equal Opportunity, 101 Boudreau Hall, University of Maine, Orono, ME 04469-5754 or at 207.581.1226.