Clinician and Case Manager – Bangor Campus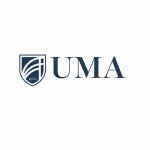 Website University of Maine at Augusta
UMA transforms the lives of students of every age and background
The University of Maine at Augusta is currently seeking a highly skilled and motivated individual to join our team as a Clinician and Case Manager on our Bangor Campus. In this position, you will provide direct service to students through short-term clinical counseling, crisis intervention, and referrals. You will also serve as a consultant to various UMA constituents, including employees in the UMA Student Housing department and UMA Centers, to support students' emotional and behavioral well-being.
A full position description can be found here.
UMA's Counseling Services is part of the Student Development division which collaborates with faculty and other members of the University community to create a supportive learning environment, advocate for students, and provide the services and opportunities that facilitate a successful transition into college, and understanding of student rights, responsibilities, and privileges, and intellectual and personal growth. To learn more about the Student Development division, please visit our webpage https://www.uma.edu/academics/student-support/
Salary: The hiring salary range for this full-time position is $46,000 to $50,000 and is commensurate with qualifications and experience.
Work Schedule: Monday through Friday, 8:00 AM to 5:00 PM, with occasional nights and weekends as necessary, and the ability to participate in a staff rotation of weekend/after-hours phone consultation for the UMA After Hours support line.
Benefits: The University provides a highly competitive benefits package that includes: holidays, vacation, and sick time; health, dental, and vision insurance; life insurance; short and long-term disability insurance; a tuition waiver program for employees and their eligible dependents; a 403(b) retirement plan with a 10% university contribution, and more. View our Benefits Information Summary to learn more.
UMA transforms the lives of students of every age and background across the State of Maine and beyond through access to high-quality distance and on-site education, excellence in student support, civic engagement, and professional and liberal arts programs.
UMA is the third-largest public university in Maine. In addition to its main campus in the state's capital, UMA also serves students at its campus in Bangor (UMA Bangor) and through UMA Centers around the state. With its multiple locations and long-term expertise in online and distance learning, UMA is generally considered the University of Choice for Mainers of all ages who want to attend college without uprooting their lives.
Required Qualifications:
Clinical counseling license
Master's degree in counseling, social work, or related discipline
Experience providing case management services
Demonstrated organizational and project management skills
Excellent oral, written, and interpersonal skills
Demonstrated capacity to work independently and as part of a team
Computer competency and record-keeping proficiency
Ability to work weekend & evening hours as necessary
Ability to participate in staff rotation of weekend/after-hours phone consultation for UMA After Hours support line
Ability to travel to residential halls off campus as necessary
Preferred Qualifications:
Experience with adult learners
Experience working with college students, especially those who are first-generation to attend college, individuals with low income, and/or individuals with disabilities
Familiarity with distance education technologies and/or adaptive technologies
Experience delivering services for students with disabilities, tutoring, advising, or other student support services
Demonstrated commitment to diversity, equity, and inclusion
Materials must be submitted via "Apply for Position" below. You will need to create an applicant profile and upload:
a cover letter that fully describes your qualifications and experiences with specific reference to the required and preferred qualifications
a resume/curriculum vitae
contact information for three professional references.
You will also need to complete the affirmative action survey, the self-identification of disability form, and the self-identification of veteran status form. Incomplete application materials cannot be considered. We are not able to consider applicants who require Visa Sponsorship support.
Review of applications will begin on May 8, 2023. Materials received after May 7, 2023, will be considered at the discretion of the university. 
The successful applicant is subject to appropriate background screening.
In complying with the letter and spirit of applicable laws and pursuing its own goals of diversity, the University of Maine at Augusta does not discriminate on the grounds of race, color, religion, sex, sexual orientation, transgender status, gender, gender identity or expression, ethnicity, national origin, citizenship status, familial status, ancestry, age, disability physical or mental, genetic information, or veterans or military status in employment, education, and all other programs and activities. The University provides reasonable accommodations to qualified individuals with disabilities upon request. The following person has been designated to handle inquiries regarding nondiscrimination policies: Director of Equal Opportunity, 5748 Boudreau Hall, Room 101, Orono, ME 04469-5754, 207-581-1226, TTY 711 (Maine Relay System).