Facilities Maintenance Worker, Career Level 1, Custodial, Bangor Campus – Search Extended on 5/5/23
Full Time
This position has been filled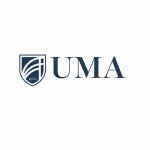 Website University of Maine at Augusta
UMA transforms the lives of students of every age and background
This vacancy notice was revised on 4/20/23. A high school diploma or GED is no longer a required qualification.
The University of Maine at Augusta is seeking applicants for the full-time position of Facilities Maintenance Worker, Career Level 1 in the Custodial department at the Bangor campus. The facilities maintenance worker performs tasks related to custodial care and cleaning of university facilities; securing campus buildings; reporting needed repairs and equipment failures; floor maintenance; room set-ups; moving furniture and equipment; snow removal and other manual labor may also be required to assist with campus grounds maintenance as directed. The employee will work with materials and chemicals associated with cleaning. This position is designated as an essential position requiring the individual to be able to work during periods of inclement weather and/or campus emergencies.
A full position description can be found online here.
Work Schedule: Monday through Friday, 6:00 AM to 2:30 PM, with the ability to work occasional weekends, and nights as required.
Wage: $15.64 per hour.
Benefits: The University provides a highly competitive benefits package that includes: holidays, vacation, and sick time; health, dental, and vision insurance; life insurance; short and long-term disability insurance; tuition waiver program for employees and their eligible dependents; 403(b) retirement plan with a university contribution, and more. View our Benefits Information Summary to learn more.
UMA transforms the lives of students of every age and background across the State of Maine and beyond through access to high-quality distance and on-site education, excellence in student support, civic engagement, and professional and liberal arts programs.
UMA is the third largest public university in Maine. In addition to its main campus in the state's capital, UMA also serves students at its campus in Bangor (UMA Bangor) and through UMA Centers around the state. With its multiple locations and long-term expertise in online and distance learning, UMA is generally considered the university of choice for Mainers of all ages who want to attend college without uprooting their lives.
Required Qualifications: 
the ability to work nights and weekends and in adverse weather conditions
the ability to work occasional overtime hours
the ability to lift, carry, and move 50 pounds
the ability to read and follow written and oral instructions
the ability to work independently
the ability to do manual cleaning and perform manual labor including snow shoveling.
This can be a physically demanding position and typically requires: climbing, balancing, stooping, kneeling, crouching, reaching, standing, walking, pushing, pulling, lifting, grasping, feeling, talking, hearing, seeing, and repetitive motions. Successful completion of a pre-employment physical assessment is required.
Preferred Qualifications:
a high school diploma or GED
previous related custodial experience
valid Class C Driver's License with a clean driving record.
Acceptable Application Options: Applications may be submitted through the HireTouch online process OR via a paper application form. Details are listed below:
Online Process: Applicants must complete an online application at https://uma.hiretouch.com/. Materials must be submitted via "Apply for Position." You will need to create an applicant profile and complete an application (which includes contact information for three professional references). You will also need to complete the affirmative action survey, the self-identification of disability form, and the self-identification of veteran status form.
Printed Applications: If you prefer to print an application form, the application materials are available here. Please email the completed application packet to UMAhr@maine.edu. Be sure to list the position name and campus location in the email. You may call the UMA Office of Human Resources in Augusta at 207-621-3043 to make arrangements to pick up or drop off application forms.
Review of applications will begin immediately. Materials received after May 15, 2023 will be considered at the discretion of the University. We are not able to consider applicants who require Visa sponsorship support.
All offers of employment are contingent upon the successful completion of a background screening.
In complying with the letter and spirit of applicable laws and pursuing its own goals of diversity, the University of Maine at Augusta does not discriminate on the grounds of race, color, religion, sex, sexual orientation, transgender status, gender, gender identity or expression, ethnicity, national origin, citizenship status, familial status, ancestry, age, disability physical or mental, genetic information, or veterans or military status in employment, education, and all other programs and activities. The University provides reasonable accommodations to qualified individuals with disabilities upon request. The following person has been designated to handle inquiries regarding nondiscrimination policies: Director of Equal Opportunity, 5748 Boudreau Hall, Room 101, Orono, ME 04469-5754, 207-581-1226, TTY 711 (Maine Relay System).