Student Services Coordinator – UMA Ellsworth Center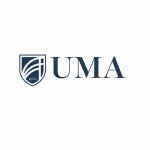 Website University of Maine at Augusta
UMA transforms the lives of students of every age and background
The University of Maine at Augusta is seeking applicants for the full-time position of Student Services Coordinator at the UMA Ellsworth Center.
The Student Services Coordinator provides individual and group services onsite and online to both prospective and enrolled students at UMA Centers, sites, and statewide. These services include but are not limited to, pre-admission counseling, academic advising/coaching, career counseling, crisis intervention referrals, student leadership development opportunities, and facilitation of successful academic skills. This position does require travel within the service area and to University of Maine System (UMS) meetings.
Visit our webpage to learn more about the UMA Ellsworth Center https://www.uma.edu/locations/ellsworth/
A full position description can be found here.
Salary: The hiring salary range for this position is in the high 40s to low 50s and is commensurate with qualifications and experience.
Work Schedule: Monday through Friday, 8:00 AM to 5:00 PM, evenings and weekends as necessary.
Benefits: The University provides a highly competitive benefits package that includes: holidays, vacation, and sick time; health, dental, and vision insurance; life insurance; short and long-term disability insurance; a tuition waiver program for employees and their eligible dependents; a 403(b) retirement plan with a 10% university contribution, and more. View our Benefits Information Summary to learn more.
UMA transforms the lives of students of every age and background across the State of Maine and beyond through access to high-quality distance and on-site education, excellence in student support, civic engagement, and professional and liberal arts programs.
UMA is the third-largest public university in Maine. In addition to its main campus in the state's capital, UMA also serves students at its campus in Bangor (UMA Bangor) and through UMA Centers around the state. With its multiple locations and long-term expertise in online and distance learning, UMA is generally considered the University of Choice for Mainers of all ages who want to attend college without uprooting their lives.
Employees in the University of Maine System are required to comply with the UMS COVID protocols which currently include but are not limited to, being vaccinated, obtaining a qualified vaccination exemption, and/or participating in regular COVID testing. Further information can be found on our Together for Maine site.
Required Qualifications:
Master's degree in Counseling, Adult Education, or a closely related field. Candidates with a Bachelor's degree in a closely related field and three or more years of experience in student services in higher education will be considered
Experience working with a diverse student body and understanding of student needs and application of best practices and student development theory
Computer proficiency, especially Microsoft Suite, and proven ability to learn new software and technology
Proven exceptional academic advising/coaching and career counseling skills
Ability to advise students on the complex requirements of academic programs, course substitutions, transfer equivalencies, and challenge exams
Proven ability to design, market, and present workshops/seminars on a variety of topics relevant to the college student experience
Exceptional interpersonal, oral, and written communication skills
Basic understanding of the Americans with Disabilities Act
Demonstrated experience referring to and using the broad resources of a community to better serve students/clients
Ability to manage multiple work priorities
Crisis intervention skills and the ability to make appropriate referrals
Ability to travel statewide
Preferred Qualifications:
Knowledge and use of social media for the delivery of student services and experience with computer-assisted instruction
Experience with distance technology, pedagogy, and the support service needs of distance students
Experience working with faculty to deliver student programs and student support services
Materials must be submitted via "Apply for Position" below. You will need to create an applicant profile and upload:
a cover letter that fully describes your qualifications and experiences with specific reference to the required and preferred qualifications
a resume/curriculum vitae
contact information for three professional references.
You will also need to complete the affirmative action survey, the self-identification of disability form, and the self-identification of veteran status form. Incomplete application materials cannot be considered. We are not able to consider applicants who require Visa Sponsorship support.
Review of applications will begin on May 10, 2023. Materials received after May 9, 2023, will be considered at the discretion of the university. 
The successful applicant is subject to appropriate background screening.
In complying with the letter and spirit of applicable laws and pursuing its own goals of diversity, the University of Maine at Augusta does not discriminate on the grounds of race, color, religion, sex, sexual orientation, transgender status, gender, gender identity or expression, ethnicity, national origin, citizenship status, familial status, ancestry, age, disability physical or mental, genetic information, or veterans or military status in employment, education, and all other programs and activities. The University provides reasonable accommodations to qualified individuals with disabilities upon request. The following person has been designated to handle inquiries regarding nondiscrimination policies: Director of Equal Opportunity, 5748 Boudreau Hall, Room 101, Orono, ME 04469-5754, 207-581-1226, TTY 711 (Maine Relay System).