Small Business Advisor, New Ventures Maine – Lewiston/Auburn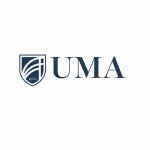 Website University of Maine at Augusta
Declare Your Future.
UMA transforms the lives of students of every age and background across the State of Maine and beyond through access to high-quality distance and on-site education, excellence in student support, civic engagement, and professional and liberal arts programs.
UMA is the third-largest public university in Maine. In addition to its main campus in the state's capital, UMA also serves students at its campus in Bangor (UMA Bangor) and through UMA Centers around the state. With its multiple locations and long-term expertise in online and distance learning, UMA is generally considered the university of choice for Mainers of all ages who want to attend college without uprooting their lives.
New Ventures Maine (NVME) is a statewide education and economic development program administered through UMA/University of Maine System. The mission of NVME is to help Maine people succeed in the changing economy and achieve economic security for themselves and their families. NVME achieves its mission by providing training and individual coaching in planning careers, starting businesses, managing money and building assets, and developing leaders.
NVME is seeking applicants for the full-time position of Small Business Advisor (a.k.a. Microenterprise Specialist). This position represents UMA in Western Maine. The Specialist is responsible for providing and coordinating microenterprise training, advising/coaching, and support to target populations including displaced homemakers, single parents, TANF recipients, and other disadvantaged workers, and for developing and maintaining resources and organizational partnerships that contribute to local and statewide microenterprise activities, interacting with community resources including financial institutions, economic development agencies, businesses, education, training, and employment programs, and social service agencies. The position supports the organization's overall mission to help adults succeed in the Maine economy and achieve economic security for themselves and their families. This is a soft money-funded position; continuation of the position is contingent upon funding external to the University and University needs.
A full position description can be found online here.
Employees in the University of Maine System are required to comply with the UMS COVID protocols which currently include but are not limited to, being vaccinated, obtaining a qualified vaccination exemption, and/or participating in regular COVID testing. Further information can be found on our Together for Maine site.
Required Qualifications:
Bachelor's degree or the equivalent combination of education and experience
Excellent oral and written communication skills; good customer service skills
Ability to work independently and as part of a team
Ability to organize and manage workflow, including attention to detail and deadlines
Experience and knowledge of group process, training, and adult learning theory and practice
Knowledge or experience in small business operation and management and personal financial capability
Computer/Information Technology proficiency and ability to apply to training and business assistance
Preferred Qualifications:
Master's degree in a related field (business administration, financial services) or equivalent experience as owner/manager of small business
One or more years of experience in microenterprise development training and advising
Understanding of business and economic development that contributes to economic security and address gender, racial, and other equity issues
Work Schedule:  Monday – Friday, 8:00 AM – 5:00 PM, evenings and weekends as necessary.
Salary:  A typical salary for this position is in the mid-to-high 30s and is commensurate with qualifications and experience. The university offers a wide range of fringe benefits for employees including, but not limited to, employee and dependent tuition benefits, comprehensive insurance coverage including medical, dental, and vision, life insurance, and short and long-term disability as well as retirement plan options. To learn more about the University's comprehensive fringe-benefits package, please see the video posted here.
Applicants must complete an online application and submit a cover letter and resume at https://uma.hiretouch.com/. Materials must be submitted via "Apply for Position." You will need to create an applicant profile, complete an application, upload a cover letter that fully describes your qualifications and experiences with specific reference to the required and preferred qualifications, a resume/curriculum vitae, and contact information for three professional references. You will also need to complete the affirmative action survey, the self-identification of disability form, and the self-identification of veteran status form.
Review of applications will begin August 26. Materials received after August 25, 2022 will be considered at the discretion of the university.
We are not able to consider applicants who require Visa sponsorship support.
The successful applicant is subject to appropriate background screening.
The University of Maine at Augusta is an EEO/AA employer and does not discriminate on the grounds of race, color, religion, sex, sexual orientation, transgender status, gender expression, national origin, citizenship status, age, disability, genetic information or veteran's status in employment, education, and all other programs and activities. The following office has been designated to handle inquiries regarding non-discrimination policies:  Director of Equal Opportunity, Room 101, Boudreau Hall, University of Maine, Orono, ME 04469-5754 or at 207.581.1226.