Mechanical Specialist Plumber CL3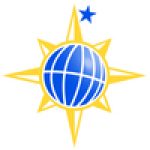 Website University of Maine at Presque Isle
The University of Maine at Presque Isle is accepting applications for a Mechanical Specialist Plumber. This is a full-time, regular position with work hours typically 6:00am – 2:30pm, with occassional evening and weekend hours or call backs. The salary is $21.86 per hour.
The successful candidate will perform skilled installation, maintenance and repair work in plumbing. Typical job duties may include:
Operating hand and power tools associated with the plumbing trade.
Installing, cleaning and repairing water and waste lines to a wide variety of equipment.
Installing, repairing and periodically testing valves, sump pumps, water circulators and backflow preventers.
Installing, cleaning and repairing underground water and sewage piping.
Requisitions supplies and materials from stockroom; and orders from vendor.
Installing and repairing piping for gas, air, vacuum and sprinkler systems; fabricating ductwork and plumbing parts.
Reading blueprints and piping diagrams.
In addition to responding to a full range of calls for service in the skilled trade, this position also assists in multiple skilled trades work as well as grounds and facility maintenance work.
Physical Requirements:
Ability to perform physical activities that require talking, hearing, seeing and considerable and repetitive use of arms and legs and moving entire body, such as reaching, standing, walking, fingering, grasping, feeling, climbing, lifting, bending, balancing, walking, stooping, and handling of materials.
The ability to lift up to 50 pounds frequently, and/or in excess of 20 pounds of force constantly to move objects. Lifting and exerting forces more than 50 pounds requires assistance by other employee(s) or mechanical assistance. Individual forces must never exceed 50 pounds.
Incumbents may be subjected to moving mechanical parts, electrical currents, vibrations, fumes, odors, dusts, gases, poor ventilation, and extreme temperatures.
For more information about our Physical Plant operations, please visit the department website at https://www.umpi.edu/offices/facilities/
The University of Maine System offers an excellent benefits package, and is a recipient of the Wellness Councils of America's Well Workplace Award and offers wellness programs.
ABOUT THE UNIVERSITY:
For more than a century, the University of Maine at Presque Isle has been helping students find their path to great professional careers providing its 1,300 traditional and non-traditional students from all areas of the state, country, and world with life-changing opportunities in a caring, small-university environment.
Further information about the University of Maine at Presque Isle can be found at https://www.umpi.edu/
For information about the University of Maine System's COVID-19 response and guidelines for employees, please visit https://www.maine.edu/together/.
The university sits on 150 acres surrounded by the rolling hills and potato fields of northern Maine and the university strives to be the region's premier learning institution while helping to stimulate cultural and economic development in Aroostook County and the State of Maine. The university serves as an educational and cultural center for the area and its facilities are utilized for lectures, programs, concerts, dance performances, exhibits, and plays that benefit the entire region.
Learn more about what Aroostook County has to offer here.
QUALIFICATIONS:
Required:
Masters Certification in Plumbing
High School diploma or equivalent (G.E.D.)
Four years related experience
Valid Driver's License and be an authorized and approved University Driver based on the Driver Administration Policy.
Additional qualifying experience may substitute for the education required of the assigned position.
Preferred:
OTHER INFORMATION:
The University of Maine System is considered a federal contractor and therefore required to comply with the directives of civil authorities regarding COVID vaccinations. As of January 4, 2022, new hires are required to be fully vaccinated or have submitted a request for a religious or medical exemption on or prior to their start date. Further information can be found here: https://www.maine.edu/together/community-guidance/employees/
Materials must be submitted via "Apply For Position" below. You will need to create a profile and application; upload:
1.) a cover letter which describes your experience, interests, and suitability for the position with specific reference to the qualifications outlined above
2.) a resume/curriculum vitae
3.) copy of certification
You will also need to submit the affirmative action survey, the self-identification of disability form, and the self-identification of veteran status forms. Incomplete application materials cannot be considered. Materials received after the initial review date will be reviewed at the discretion of the university.
Review of applications begins immediately. For full consideration, materials must be submitted by December 8, 2021. The position will remain open until a qualified candidate is hired.
Appropriate background screening and post offer physical will be conducted for the successful candidate.
We are not able to consider applicants who need visa sponsorship.
The University of Maine at Presque Isle is an EEO/AA employer, and does not discriminate on the grounds of race, color, religion, sex, sexual orientation, transgender status, gender expression, national origin, citizenship status, age, disability, genetic information or veteran's status in employment, education, and all other programs and activities. The following office has been designated to handle inquiries regarding non-discrimination policies: Office of Equal Opportunity, University of Maine, 101 North Stevens Hall, Orono, ME 04469 207-581-1226. TTY 711 (Maine Relay System).